My First and Last Day Double-Sided Chalkboard Kit with 2 Chalk Markers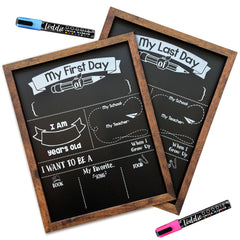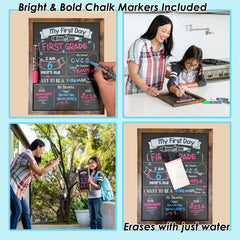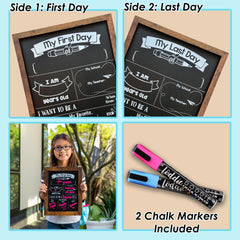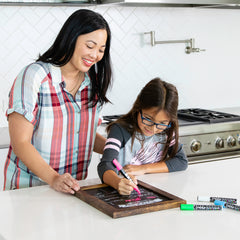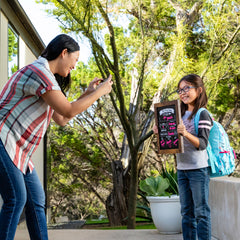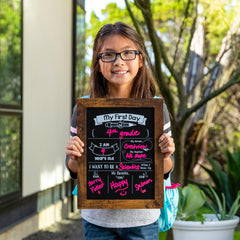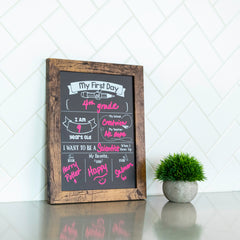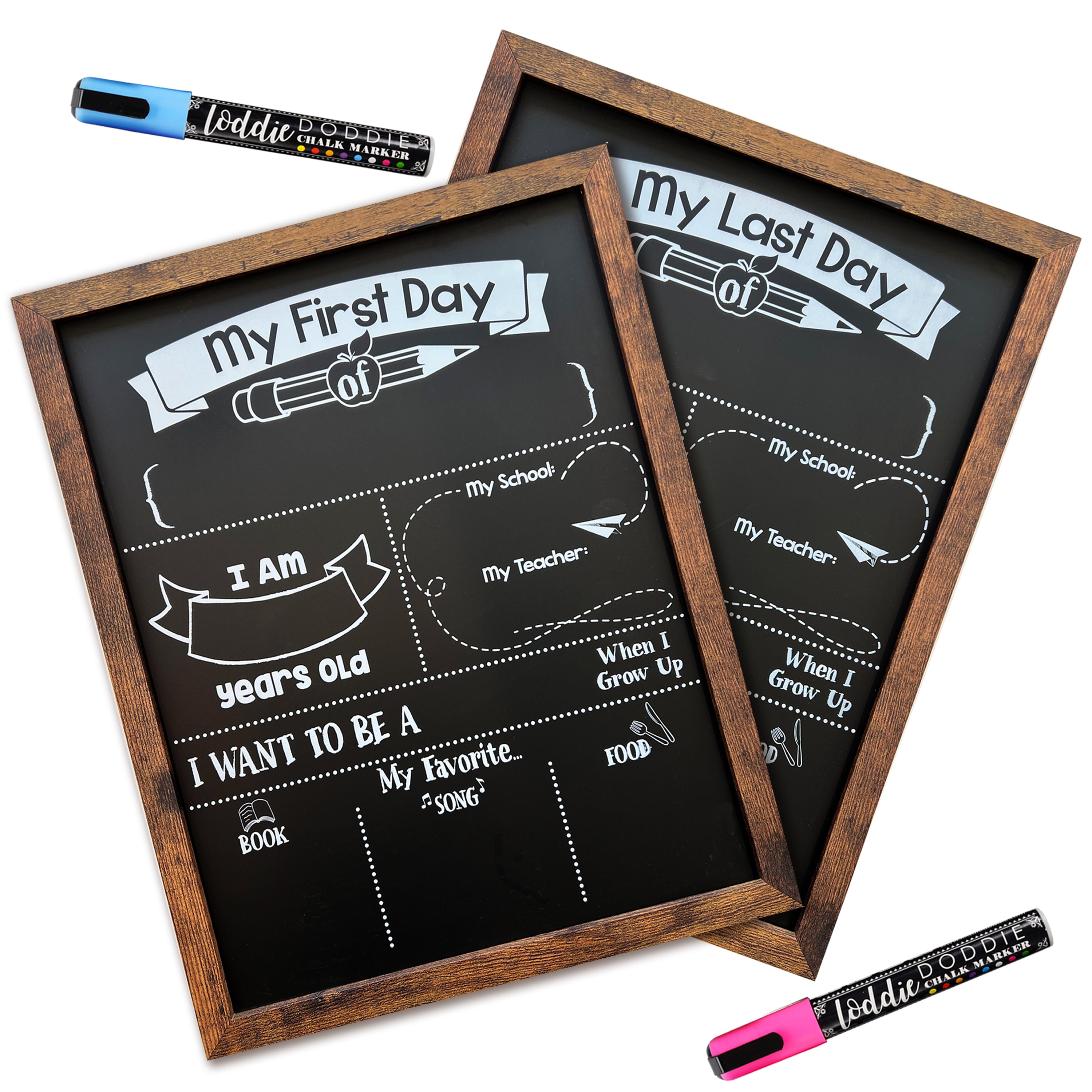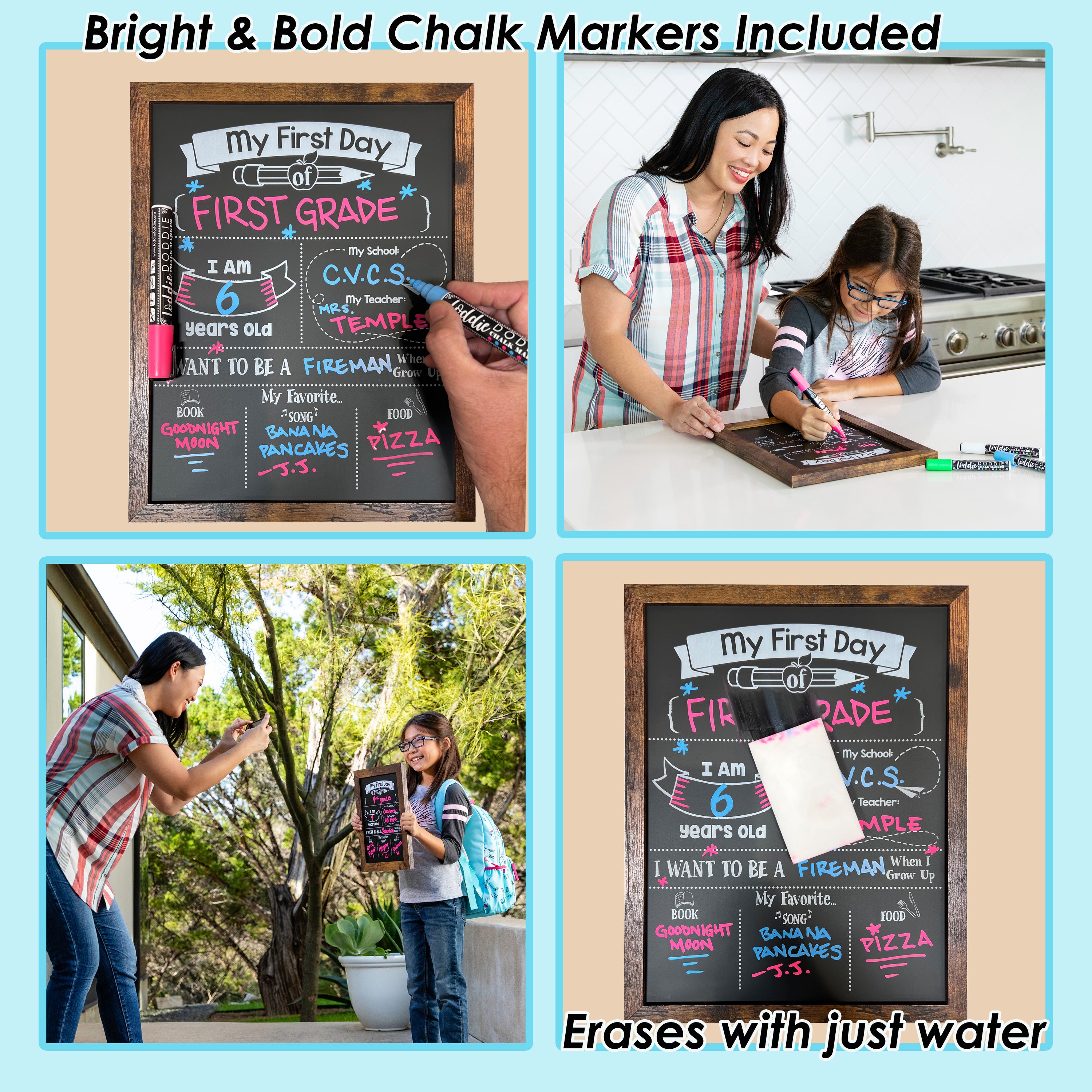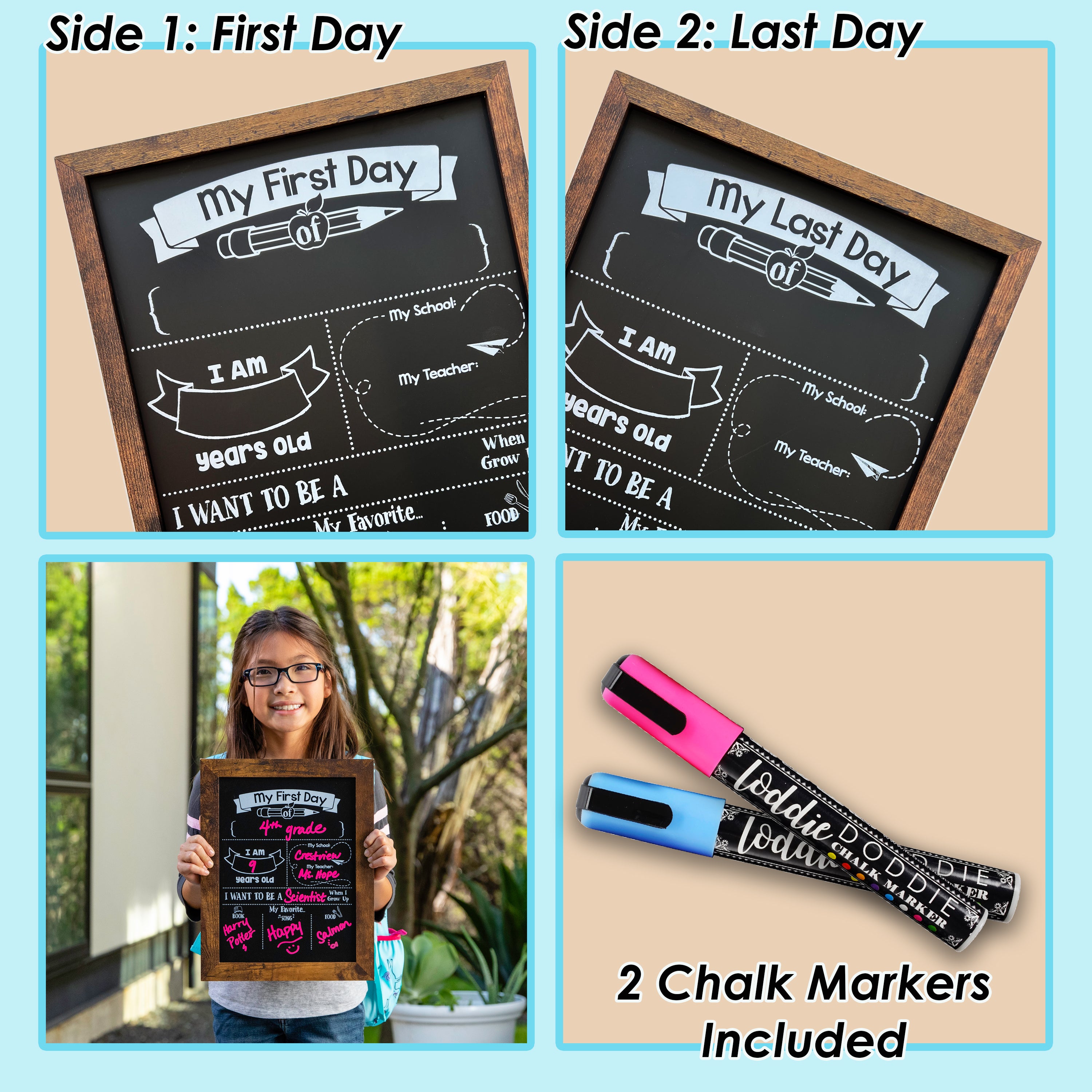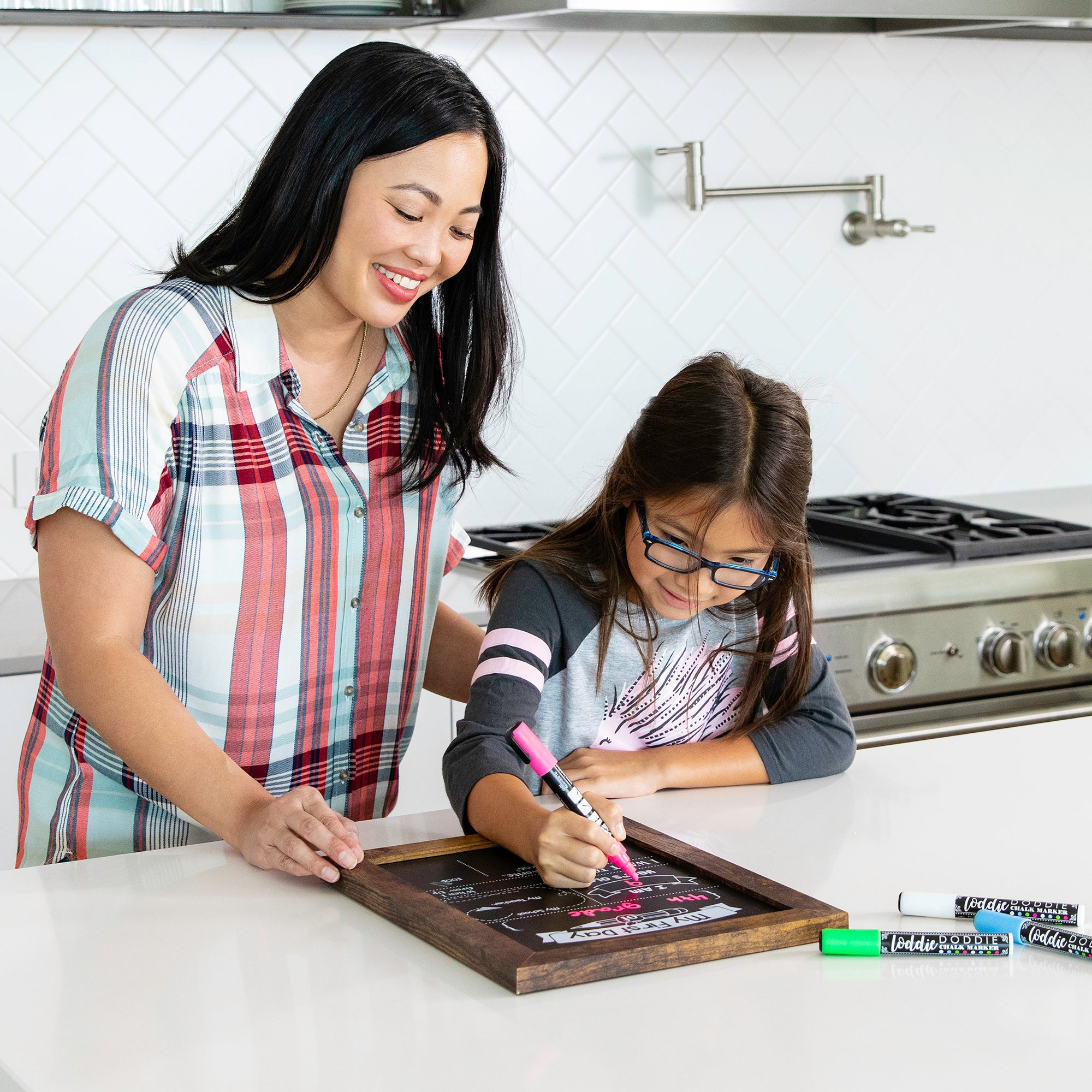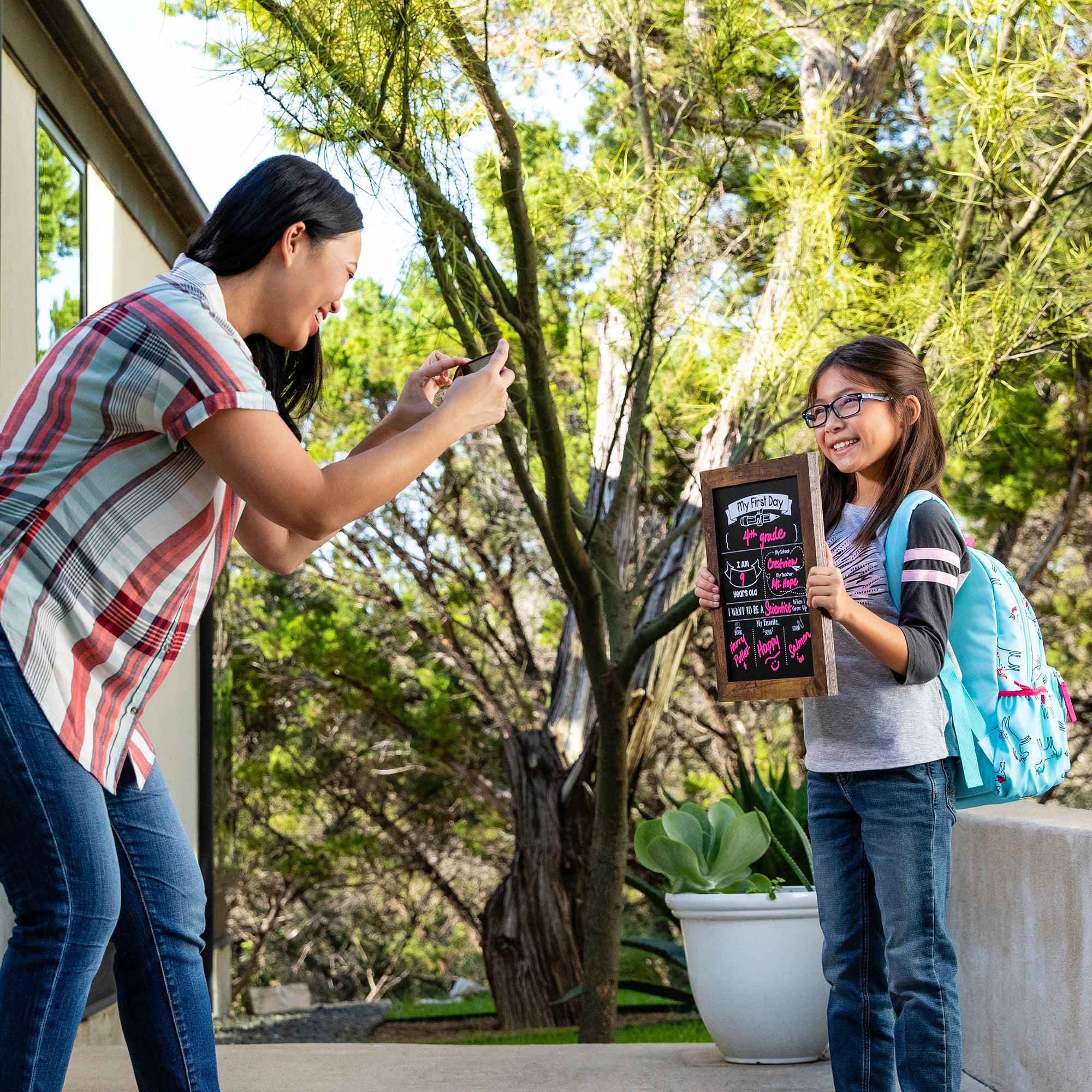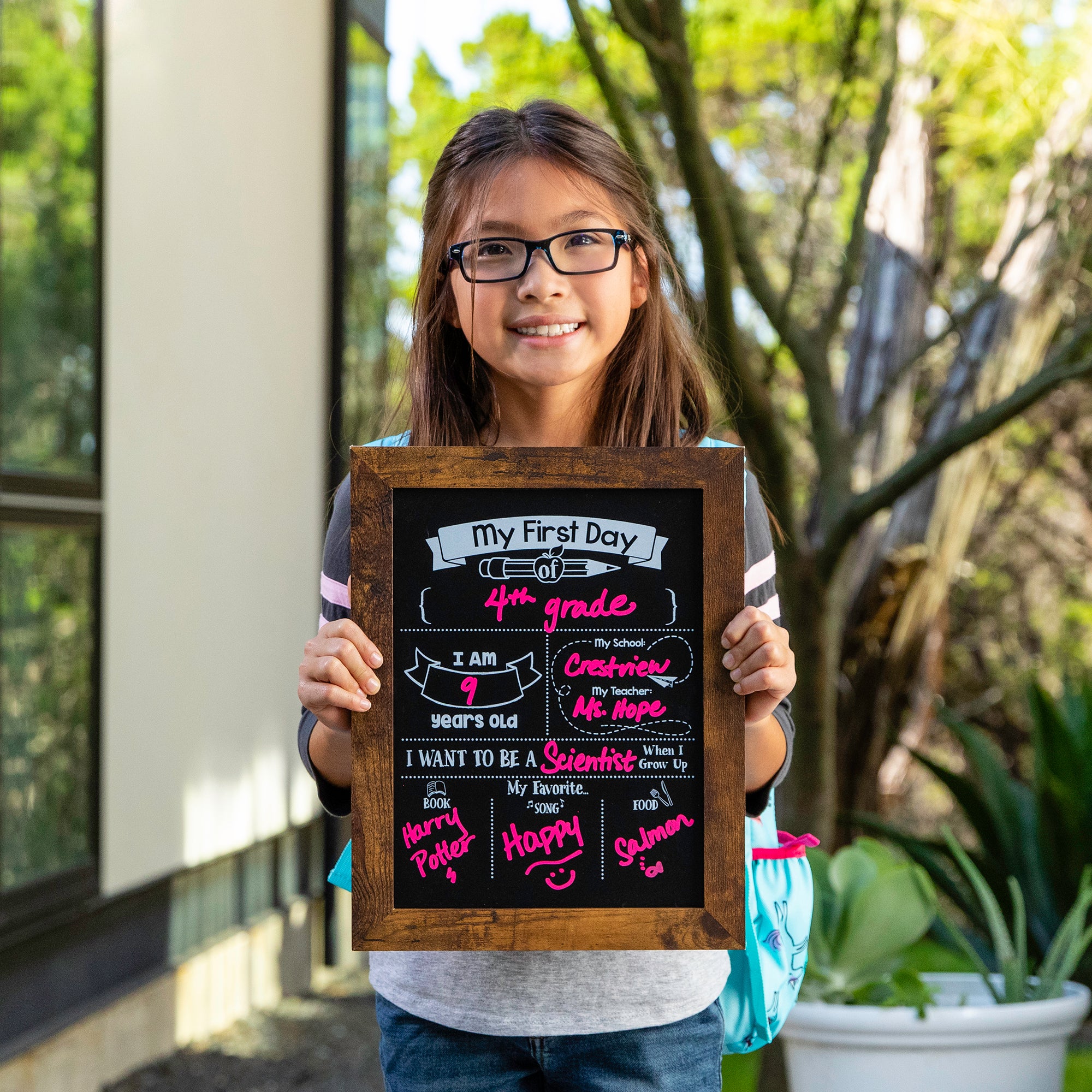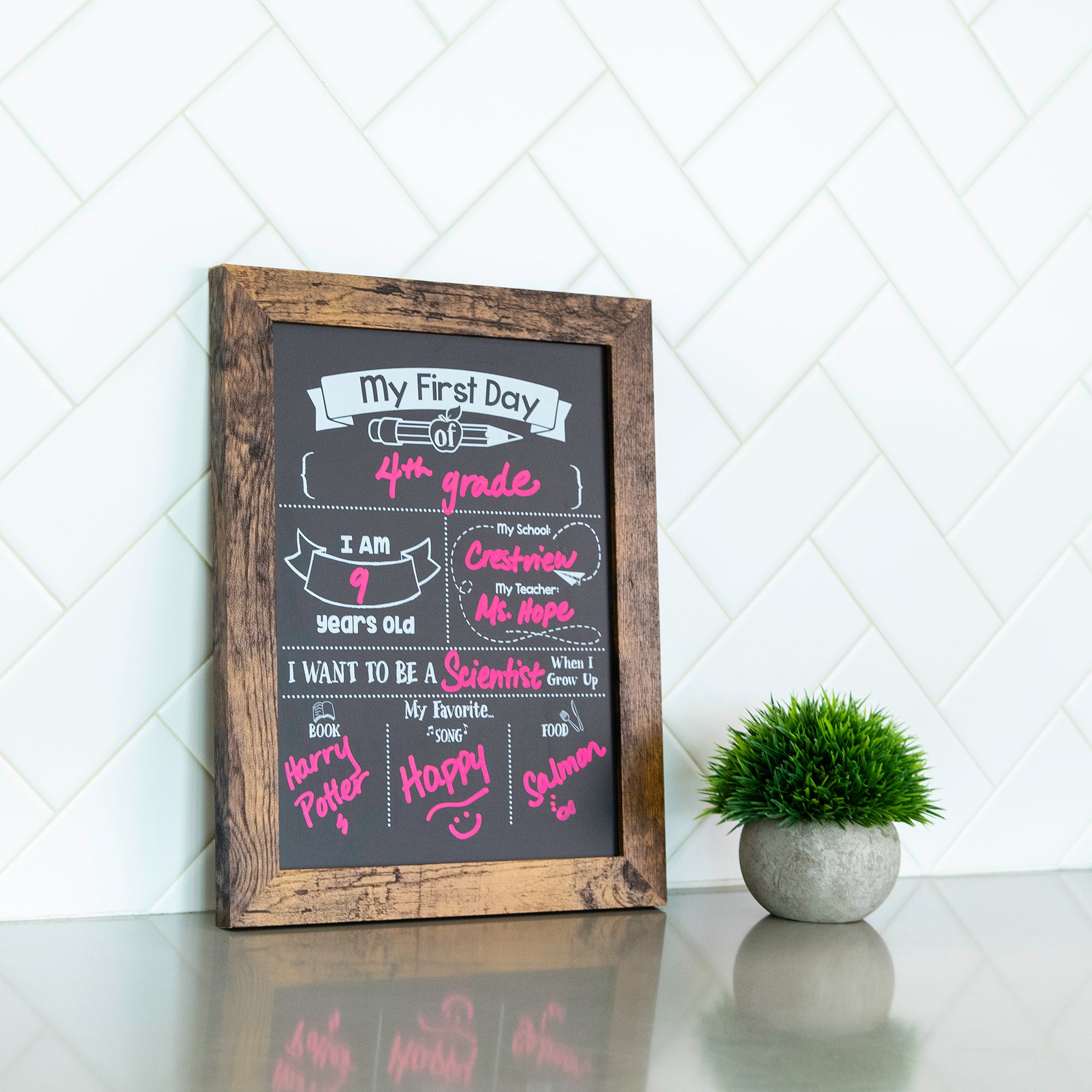 My First and Last Day Double-Sided Chalkboard Kit with 2 Chalk Markers
Beautiful Colors
"I love that no 2 colors are the same in this pack. You really get 24 different colors. The colors are so bright and bold on my chalkboard. I love my new Loddie Doddie chalk markers!"
– Matthew S. / Verified Buyer
Regular price
Sale price
$24.99
Unit price
per
Description
Capture special moments and make them last a lifetime as you add fun and personal details to this "My first and last day" Chalkboard! Grab colorful chalk markers (included) and write out each detail that you will remember as the years go by! Take pictures of each milestone for a fun way to look back at those special memories. The erasable chalk board allows your little one to create personal expressions of their experience as it details their classroom favorites. Have fun and create family memories to share with others!

• Capture special moments: year after year with this double-sided chalkboard. Watch your child grow and capture these special moments to look back on later in your child's first and last day of school.
• Encourage self-expression: encourage your child to express their interests, dreams and wishes through the use of this board.
• Memories that last: take fun pictures with the adorable chalkboard signs and watch how your child has grown and changed over the year.
• Reusable: Markers erase with just water. Wipe with a damp cloth and reuse year after year!
• Magnetic Premium Chalkboard Surface
Creating With Loddie Doddie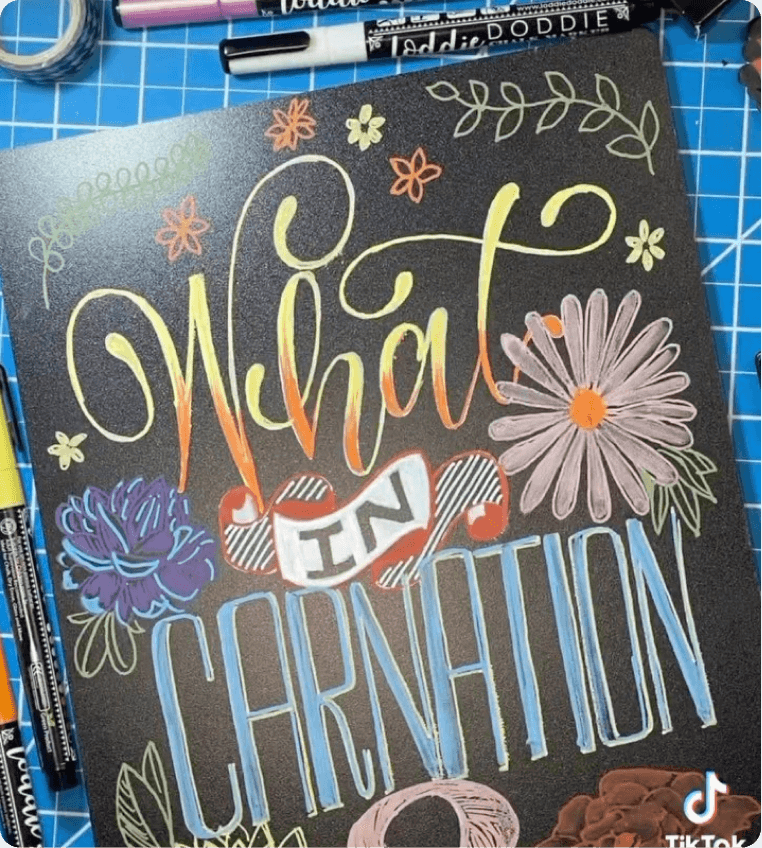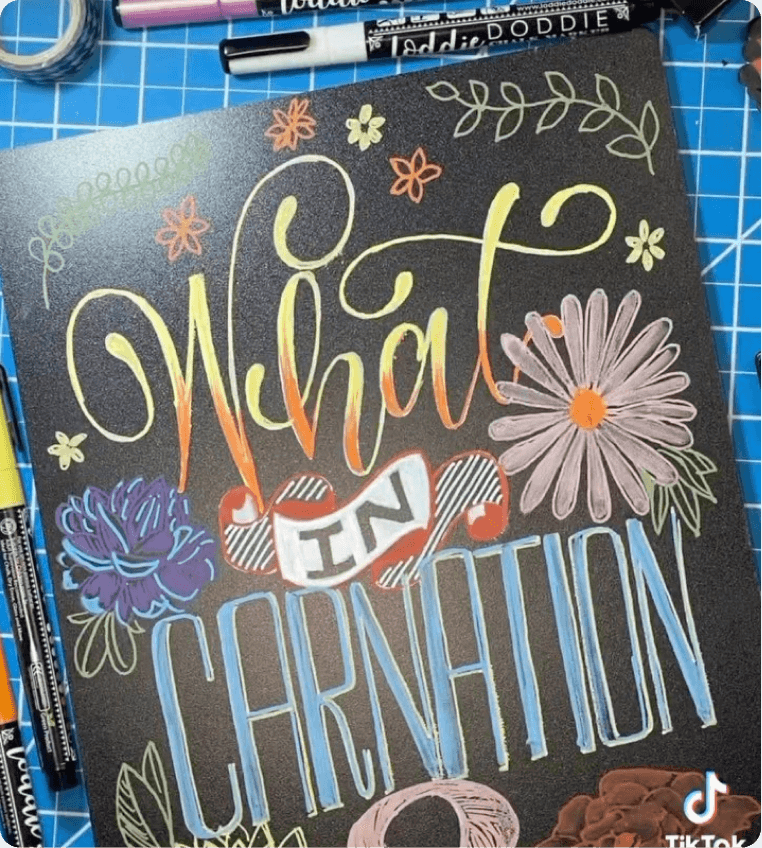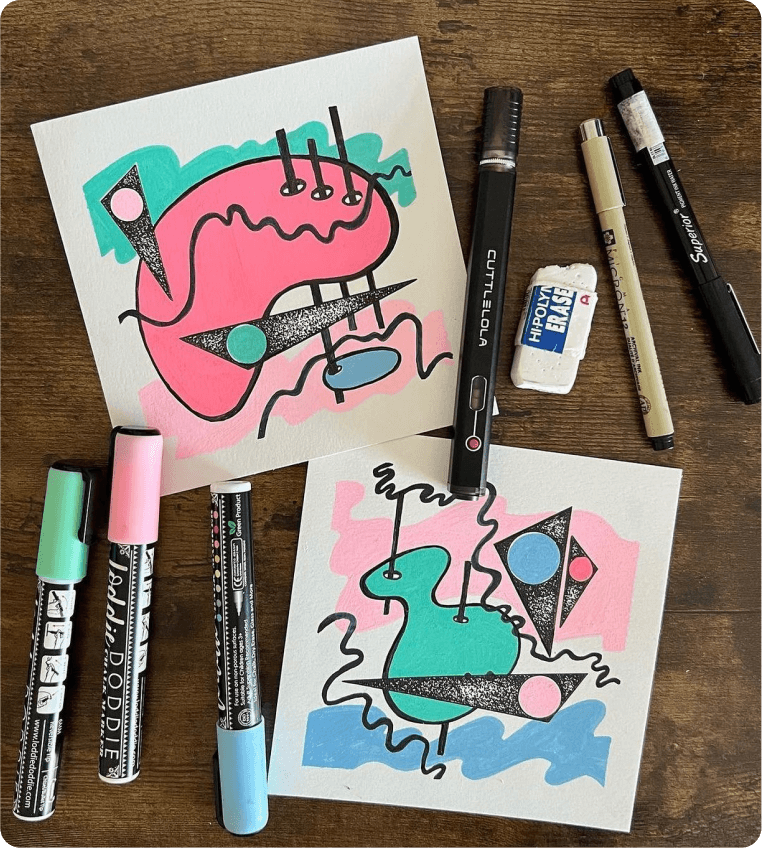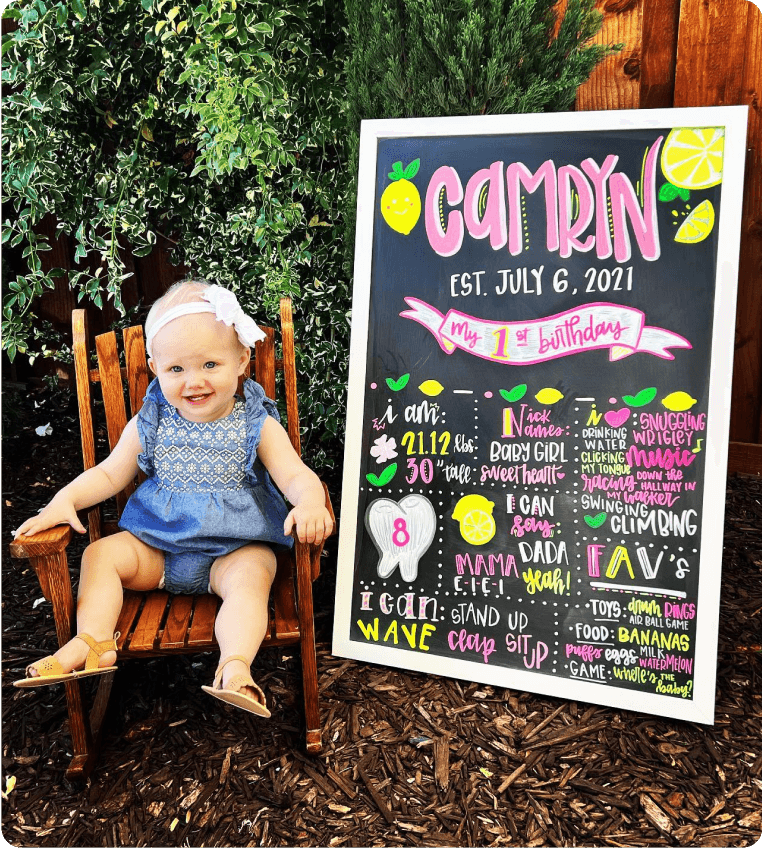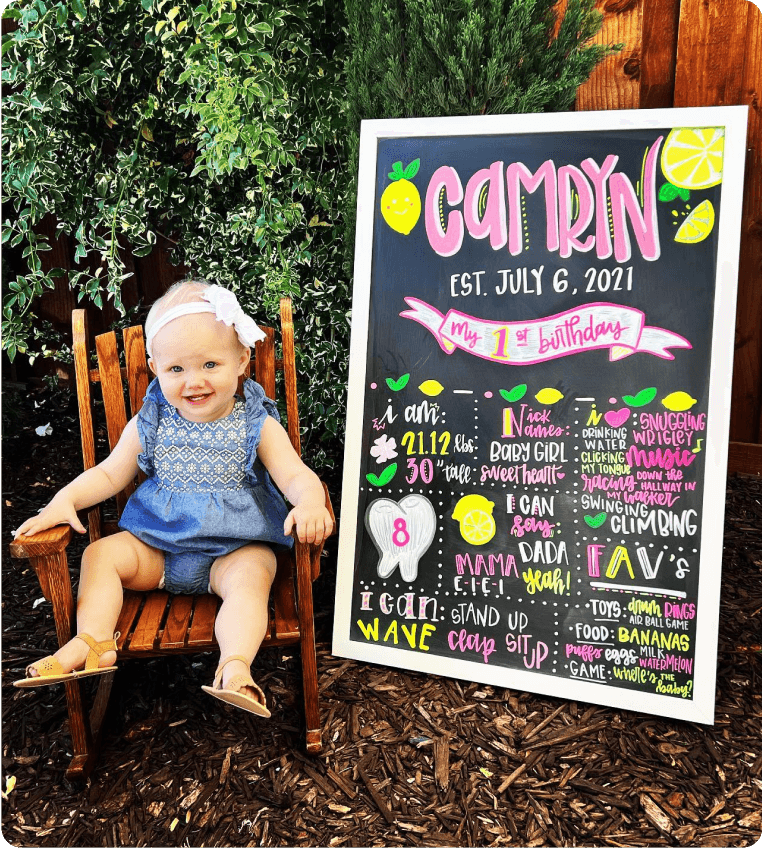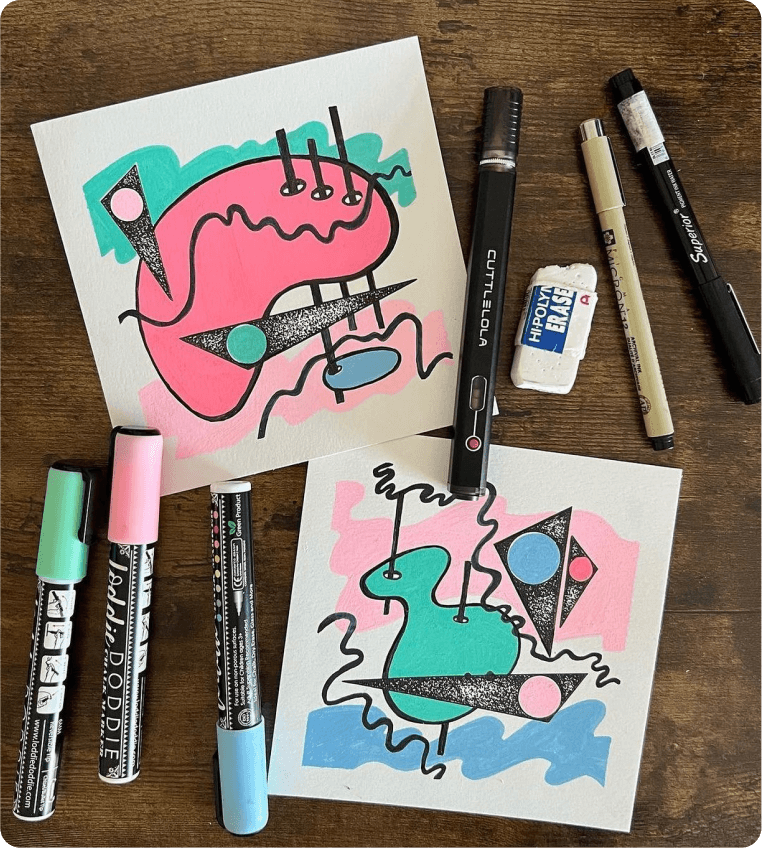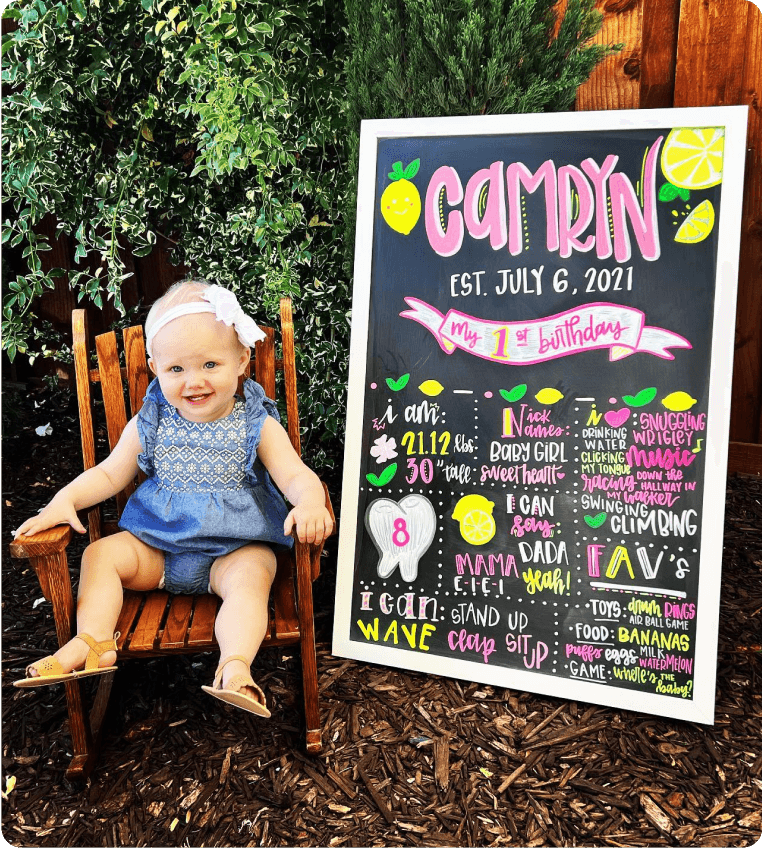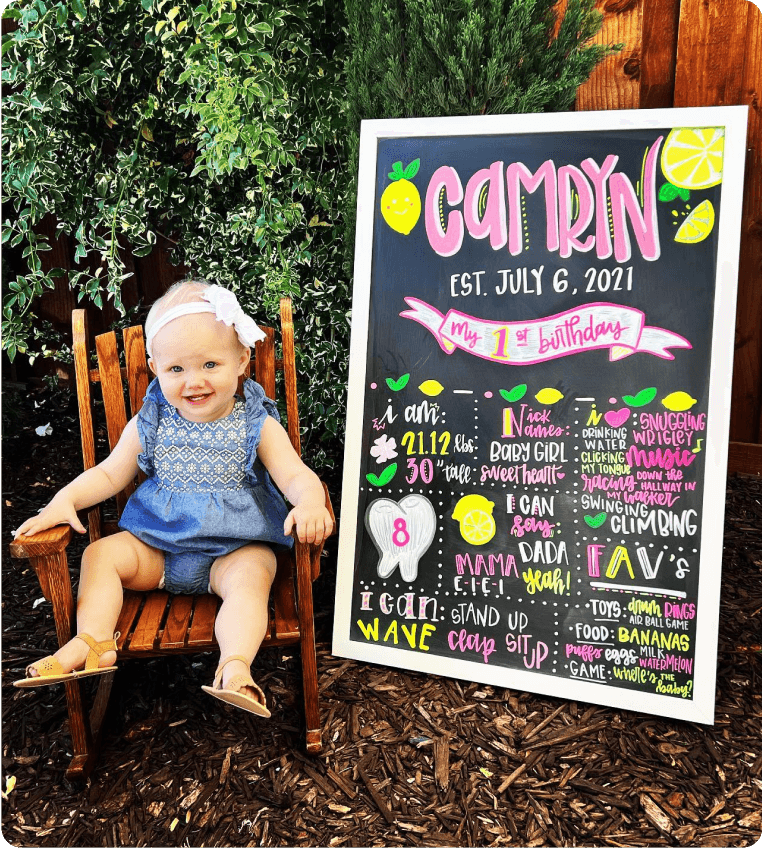 seriously vibrant
Smudge-Proof, Vivid Colors
With their bright and bold colors, chalk board markers sure to make your work stand out. Long-lasting and smudge-proof ink, our chalkboard pens are sure to make a bold statement. The non-toxic, low-odor ink is safe for kids and adults, making them ideal for any project.
perfect for details
Reversible Marker Tips
Our ultra-strong reversible marker tips are designed to go the distance! Our liquid chalk markers come in 3 specially designed tips, giving you more versatility than ever before. Create messages and drawings with the 6mm Bullet Point or the thick Chisel Point. Use the Fine Point for details or small writings.
you'll like these

Perfectly Paired Products