8ct Chalk Markers - Metallic Colors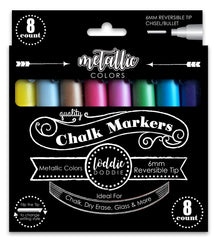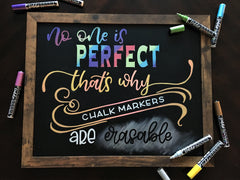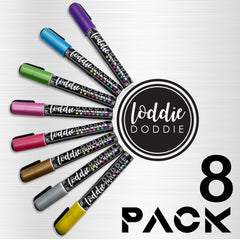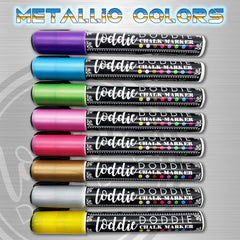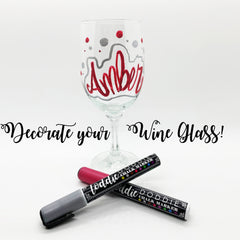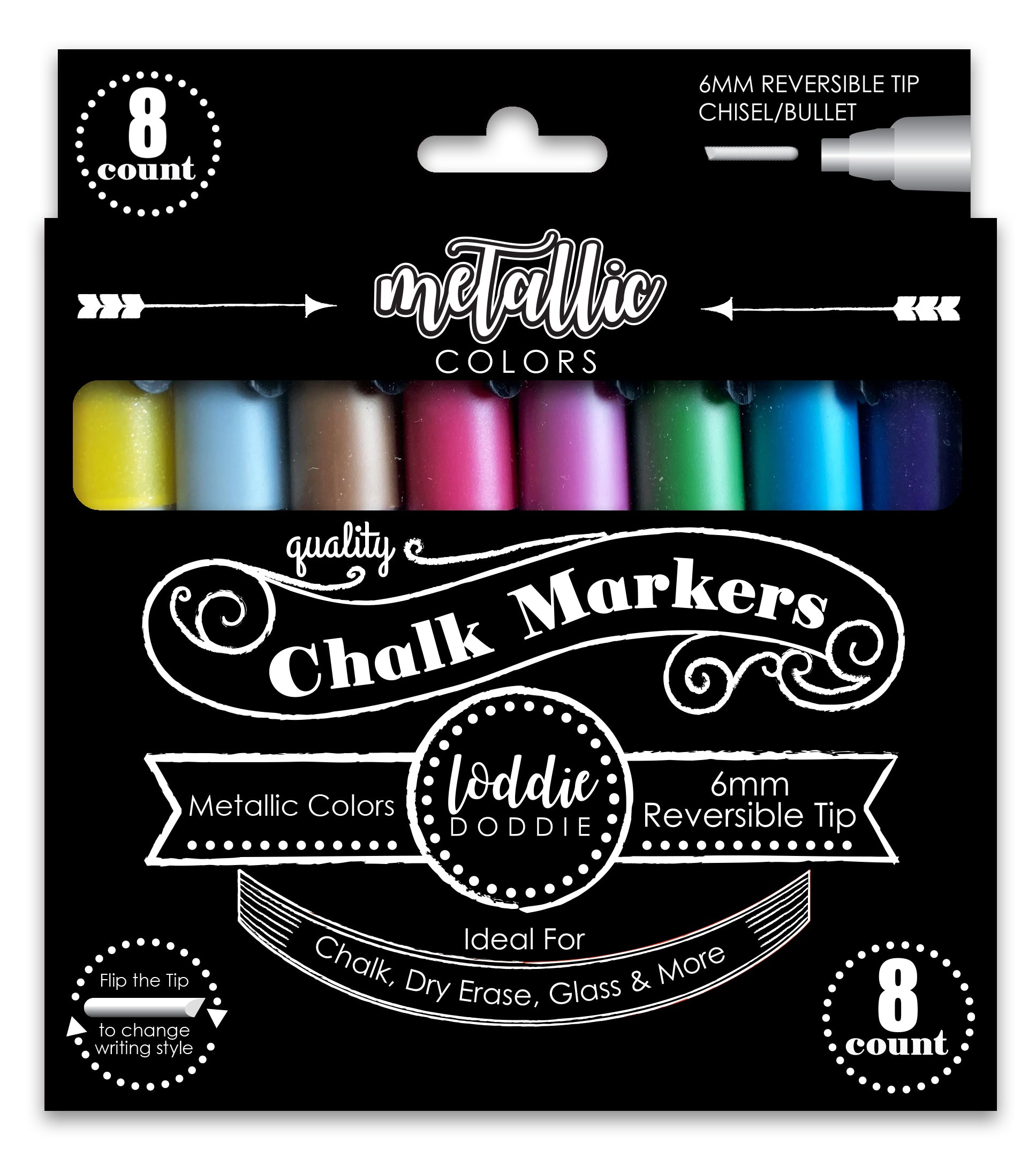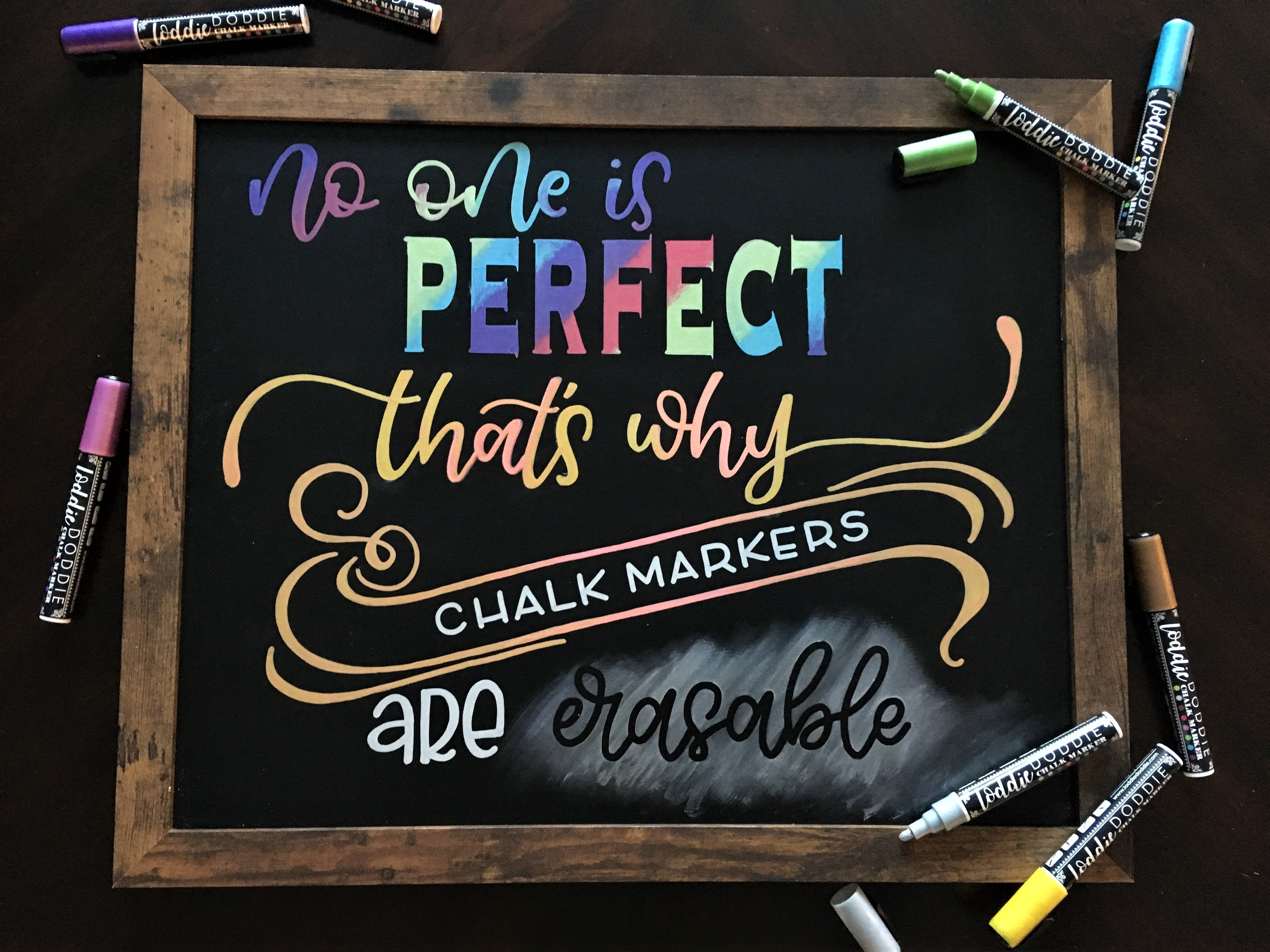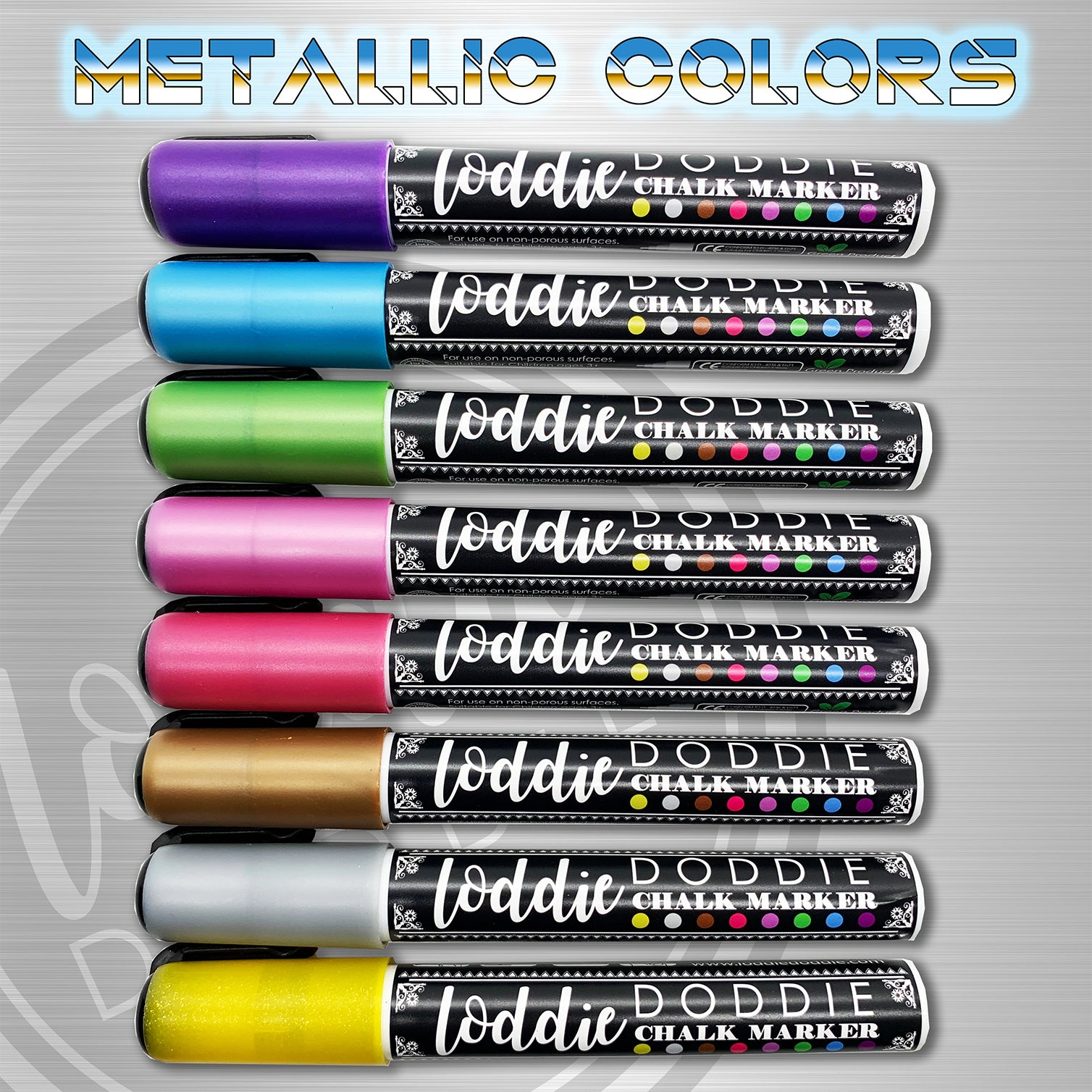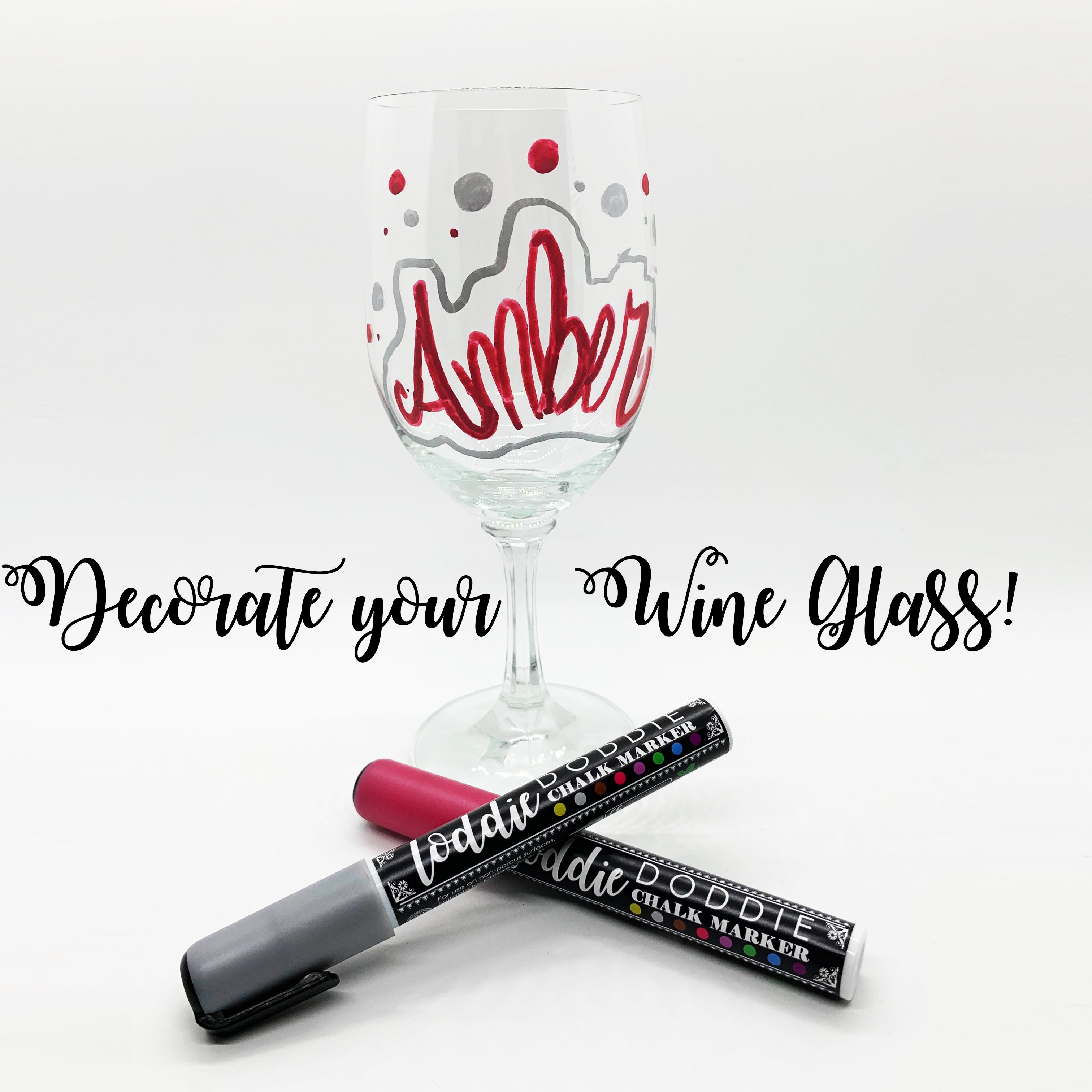 8ct Chalk Markers - Metallic Colors
Beautiful Colors
"I love that no 2 colors are the same in this pack. You really get 24 different colors. The colors are so bright and bold on my chalkboard. I love my new Loddie Doddie chalk markers!"
– Matthew S. / Verified Buyer
Regular price
Sale price
$15.99
Unit price
per
Description
8 Count Metallic Colors Pack 
Loddie Doddie Chalk Markers use only high-quality, super-concentrated liquid chalk Ink and high-quality tips that provide a smooth ink lay down with an extremely bright and vivid result. Our quality inks will not stain or ghost on any non-porous surface. (Liquid chalk is not intended for chalk paint surfaces and will stain).
We are excited to share our passion for art and creativity with you!
We are proud to offer our premium markers with:
SUPERIOR QUALITY INK: We use the finest ink from Japan that lays down an even, smooth and high-saturated stroke. Our inks dry quickly and do not smudge. A simply damp cloth wipes away the marker with ease to start again.
ULTRA VERSATILE MEDIUM: Experience the freedom to write on any non-porous surfaces such as chalkboards, plastic, metal, glass, vinyl, and slate.
EASY-ERASE INK: Wipes away cleanly from non-porous surfaces with a damp cloth. CAUTION: Does not work with chalkboard paint. Not all surfaces are non-porous. Always test first.
EXTRA DURABLE REVERSIBLE TIPS: While other brands of markers have tips that fray easily, Loddie Doddie ultra-strong reversible marker tips are designed to go the distance. Our REVERSIBLE TIP allows you to write in fine, medium and bold-Chisel lines - just flip the tip!​ ​
NON-TOXIC, ODOR AND DUST-FREE: ​Odorless, washable ink is amazing for indoor and outdoor use. Loddie Doddie markers are so safe and easy for clean up, that kids 3+ use them!​
Creating With Loddie Doddie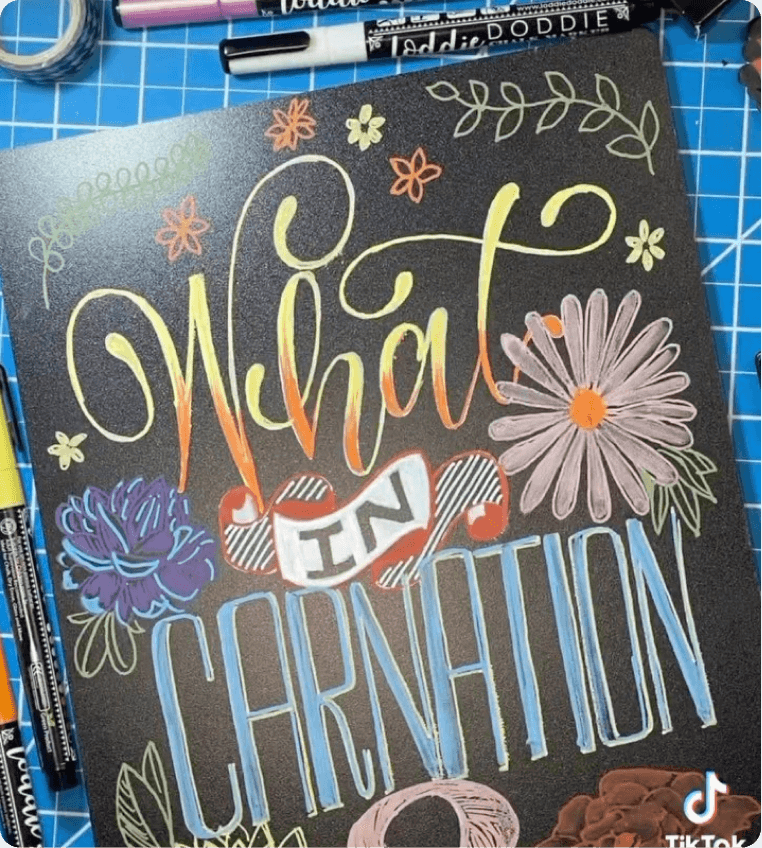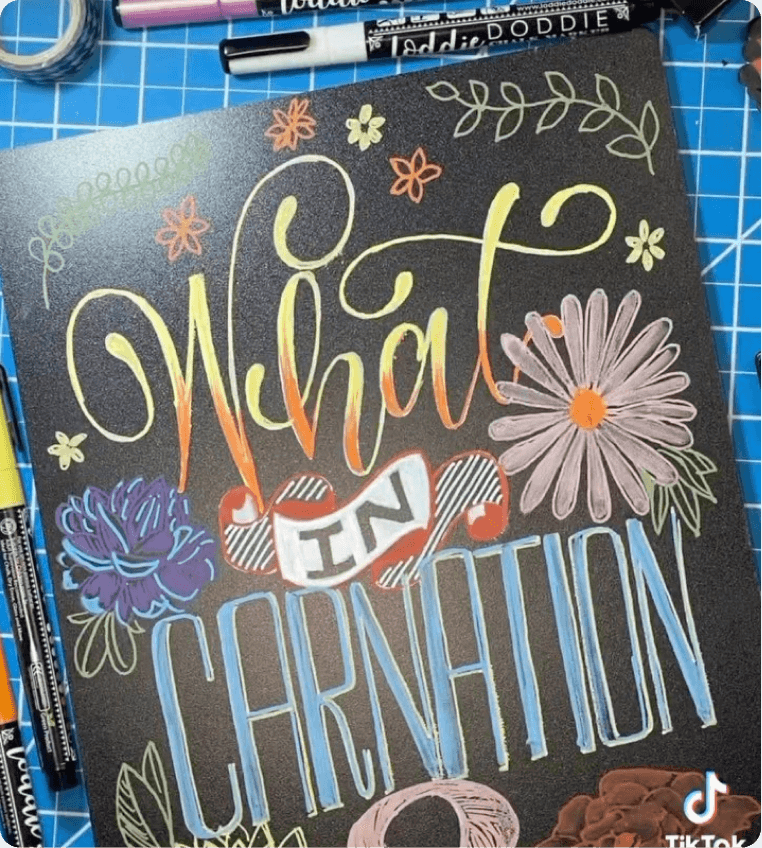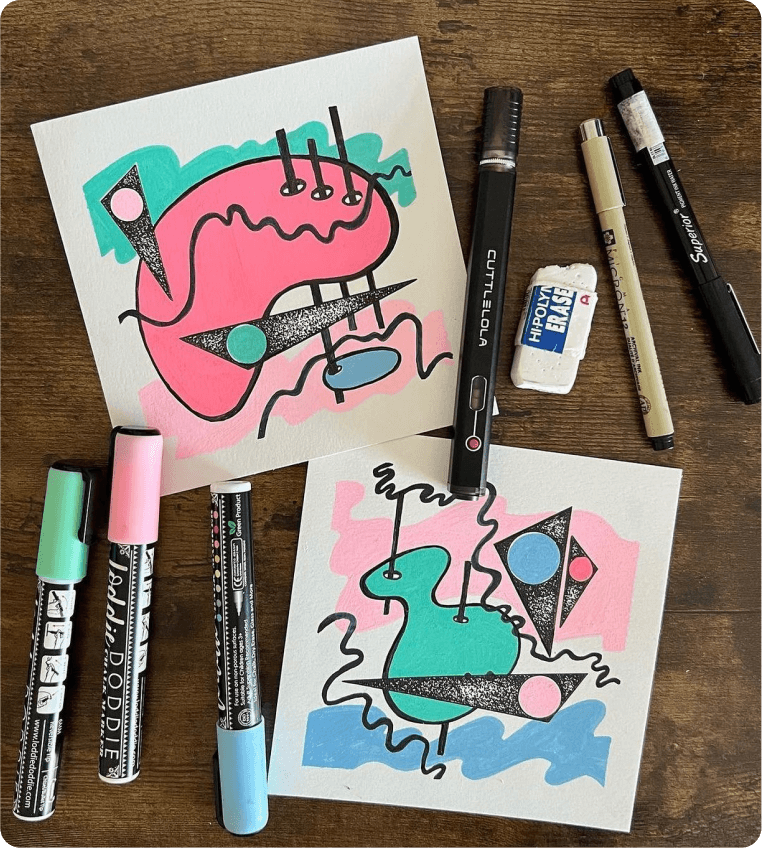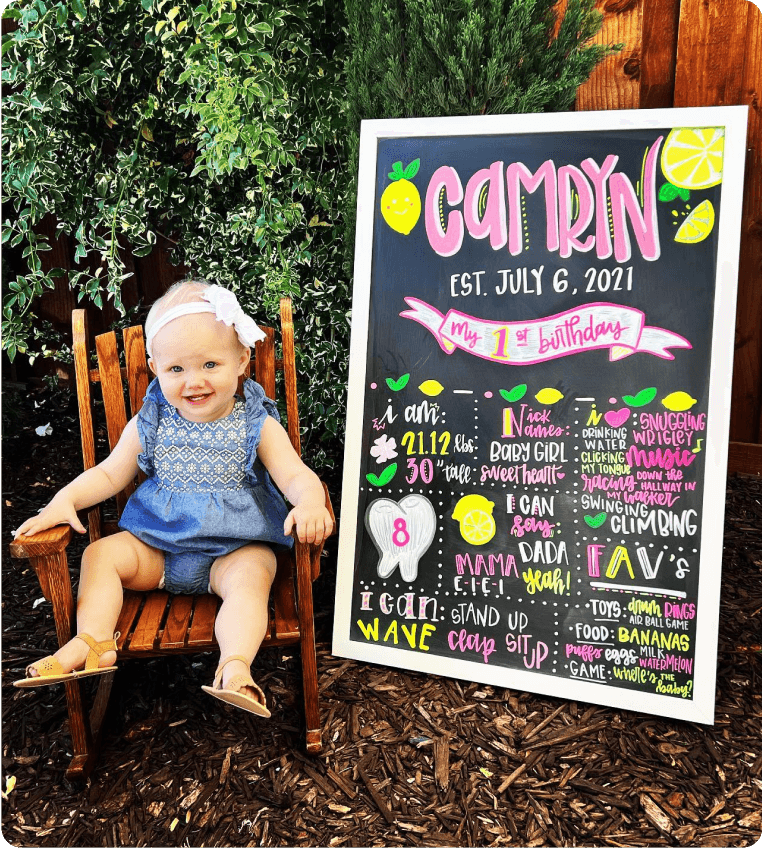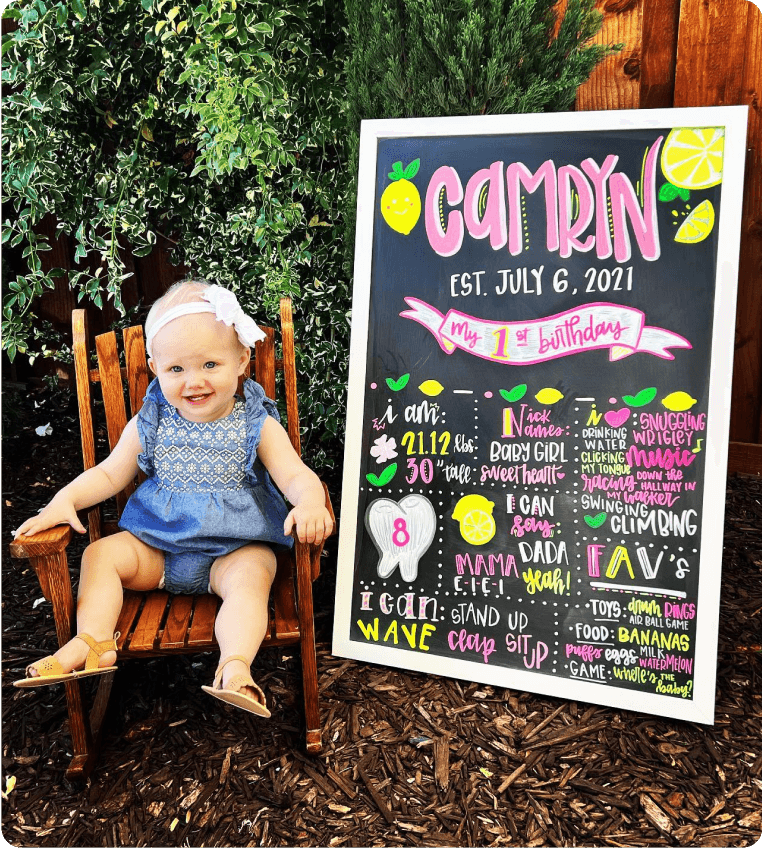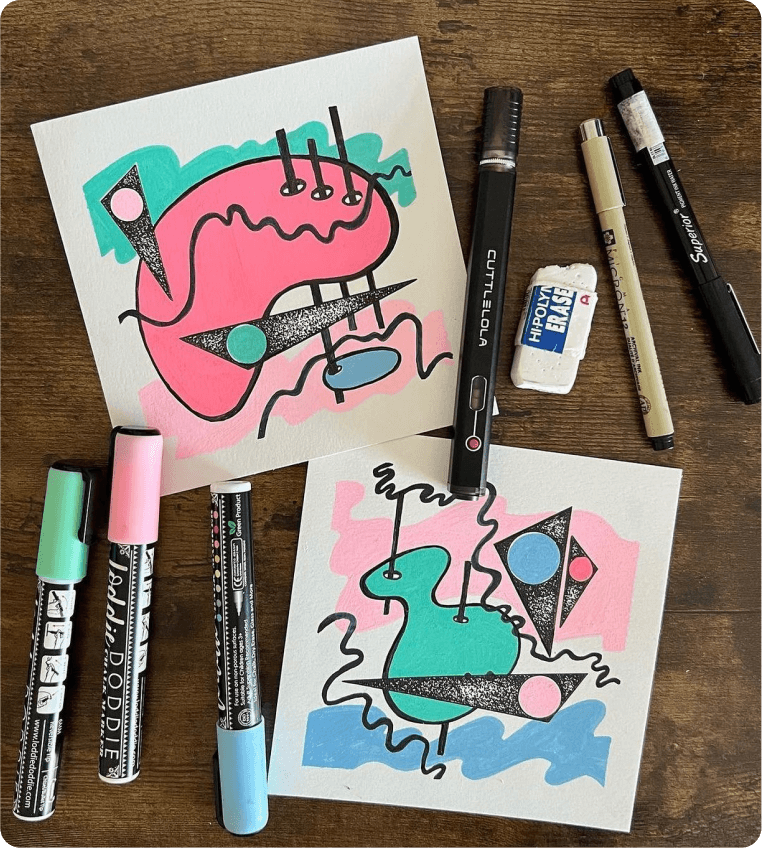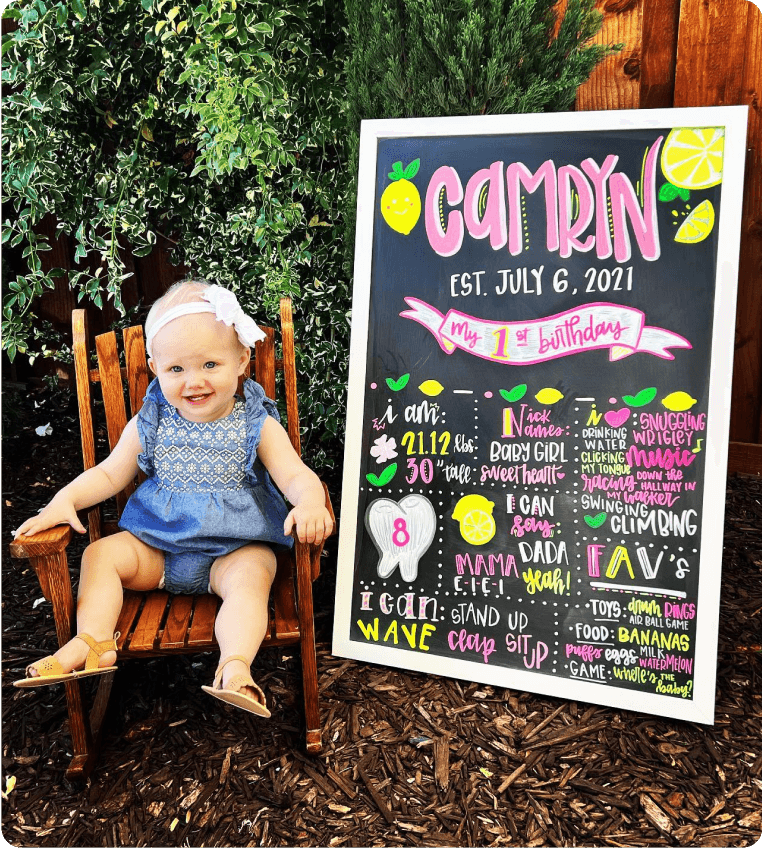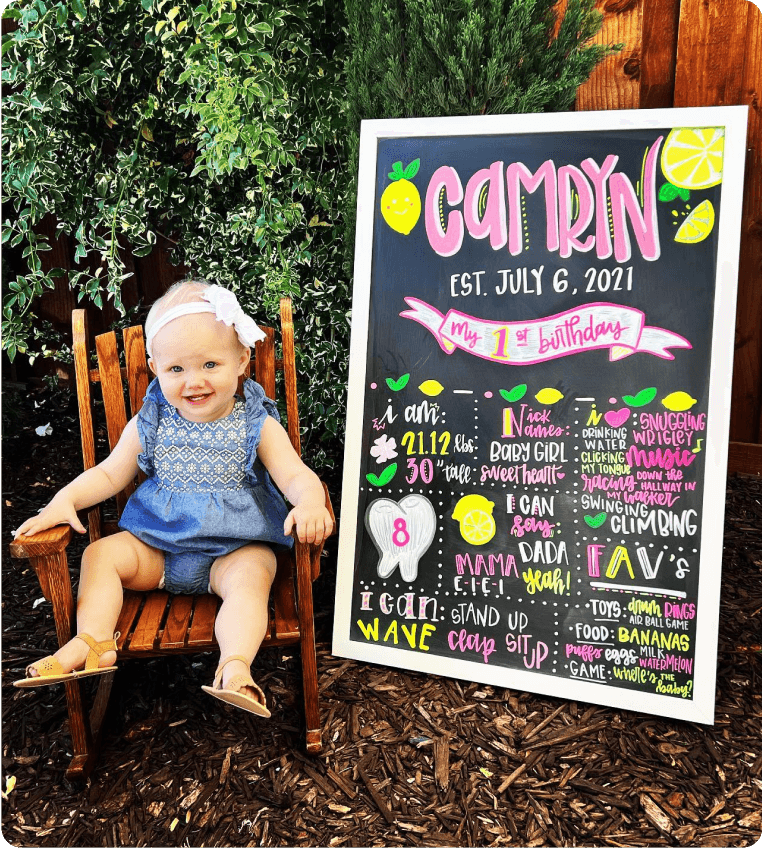 seriously vibrant
Smudge-Proof, Vivid Colors
With their bright and bold colors, chalk board markers sure to make your work stand out. Long-lasting and smudge-proof ink, our chalkboard pens are sure to make a bold statement. The non-toxic, low-odor ink is safe for kids and adults, making them ideal for any project.
perfect for details
Reversible Marker Tips
Our ultra-strong reversible marker tips are designed to go the distance! Our liquid chalk markers come in 3 specially designed tips, giving you more versatility than ever before. Create messages and drawings with the 6mm Bullet Point or the thick Chisel Point. Use the Fine Point for details or small writings.
you'll like these

Perfectly Paired Products