24ct Gel Pens with Plastic Carry Case - Neon, Metallic, Glitter and Pastel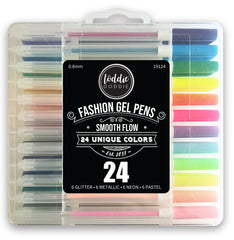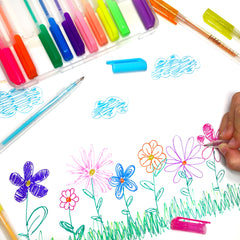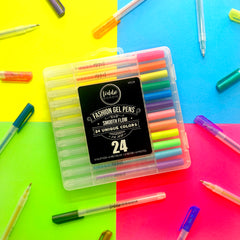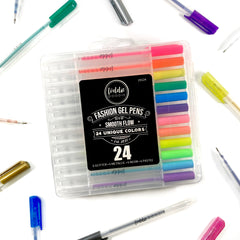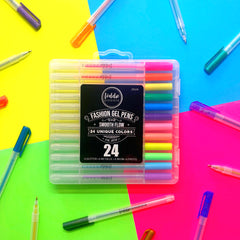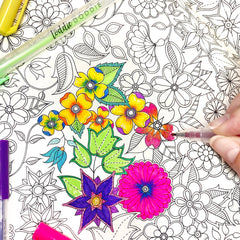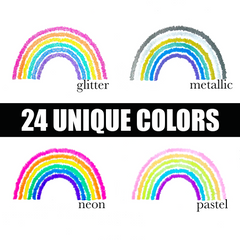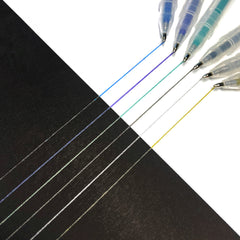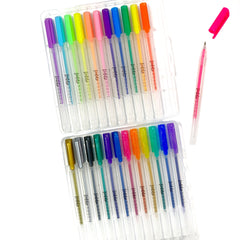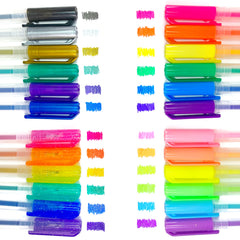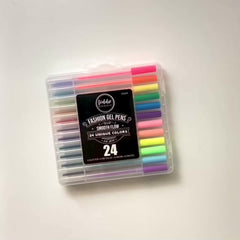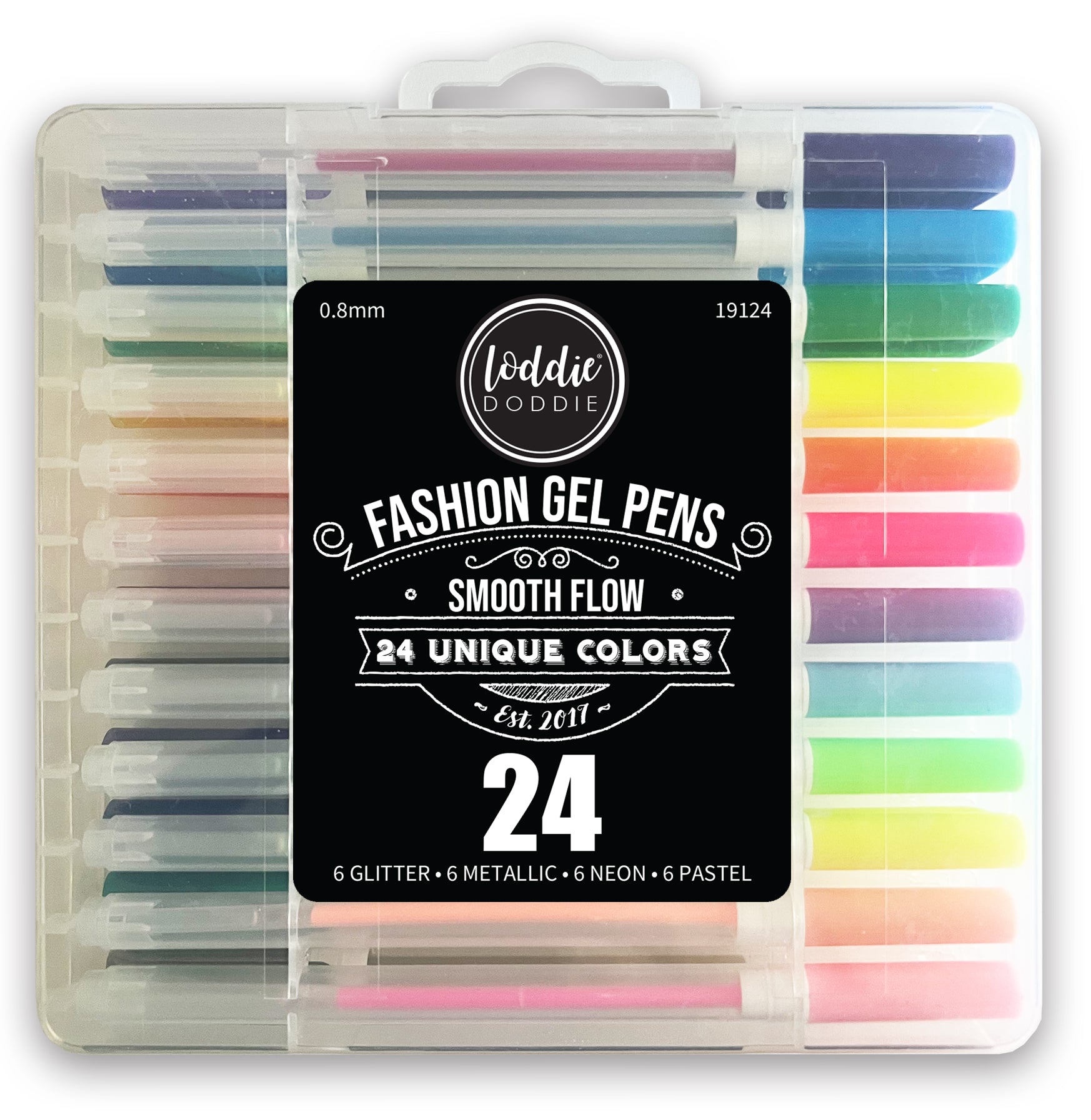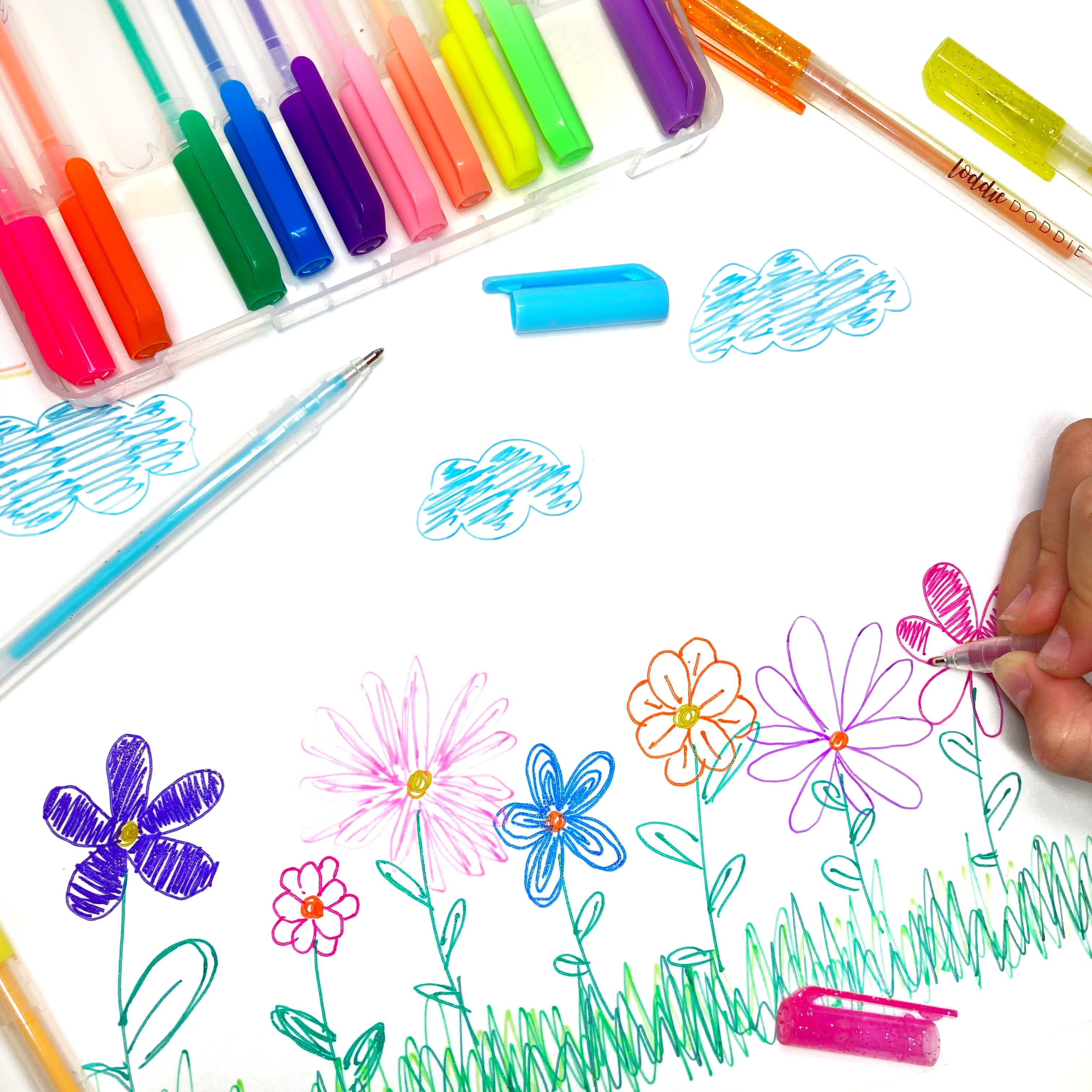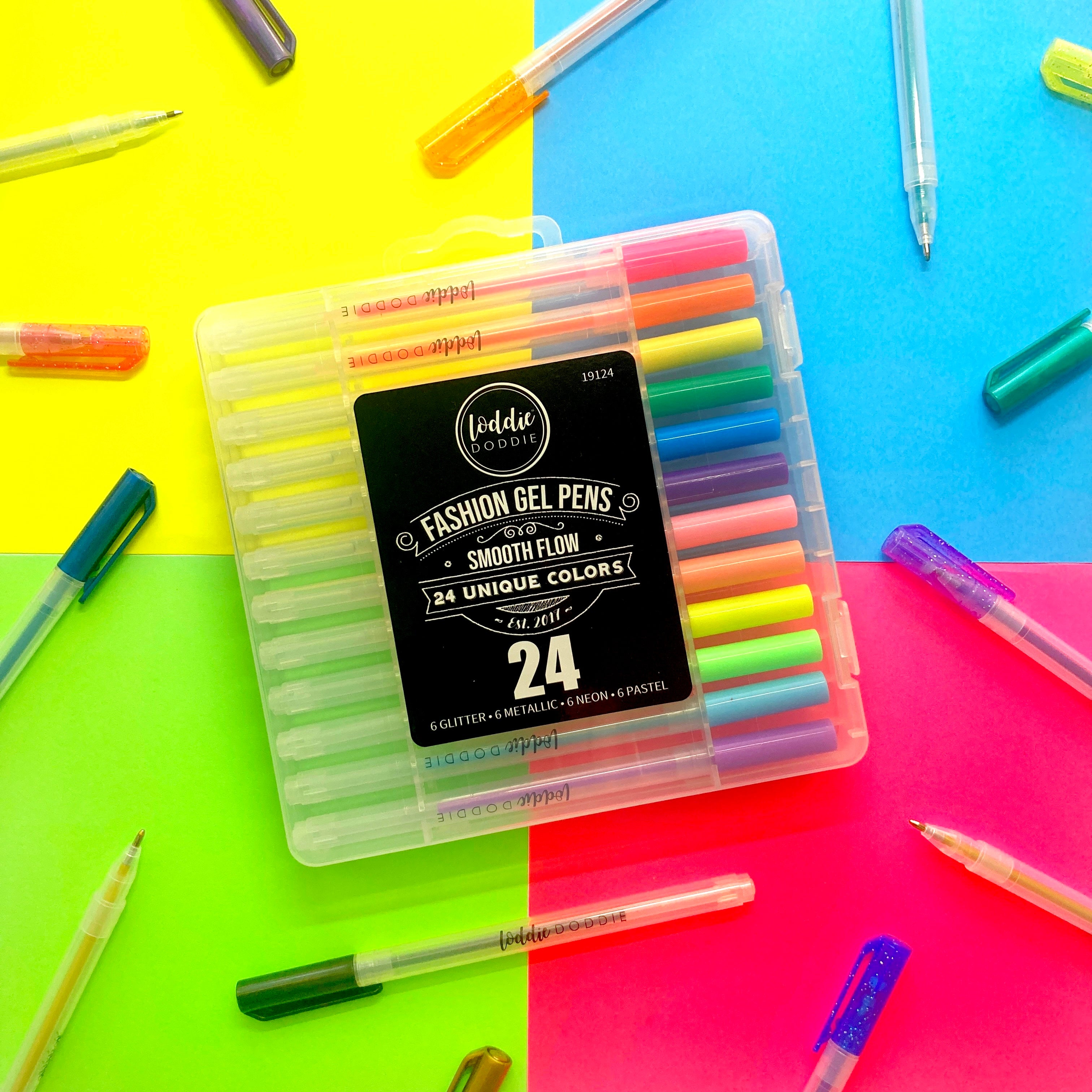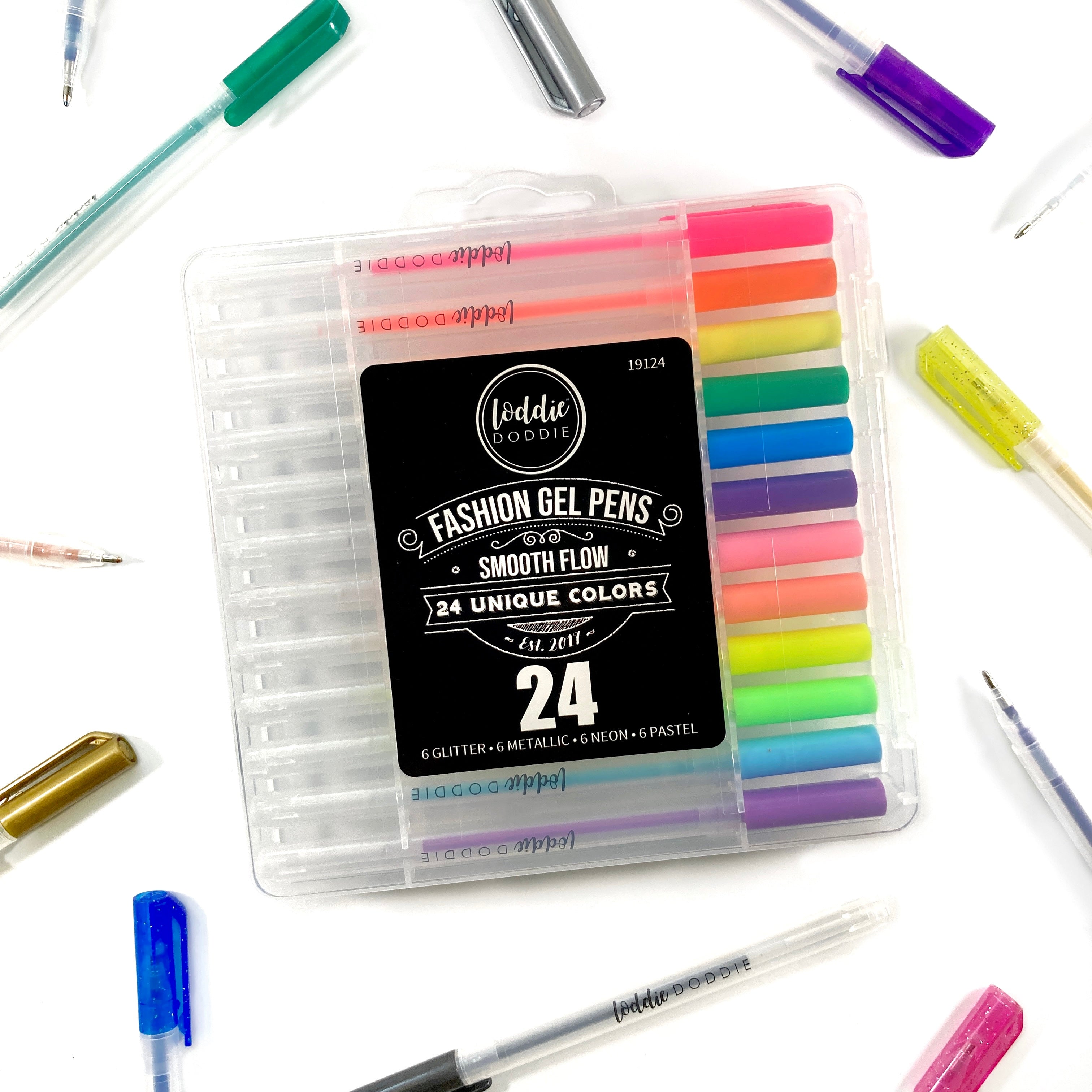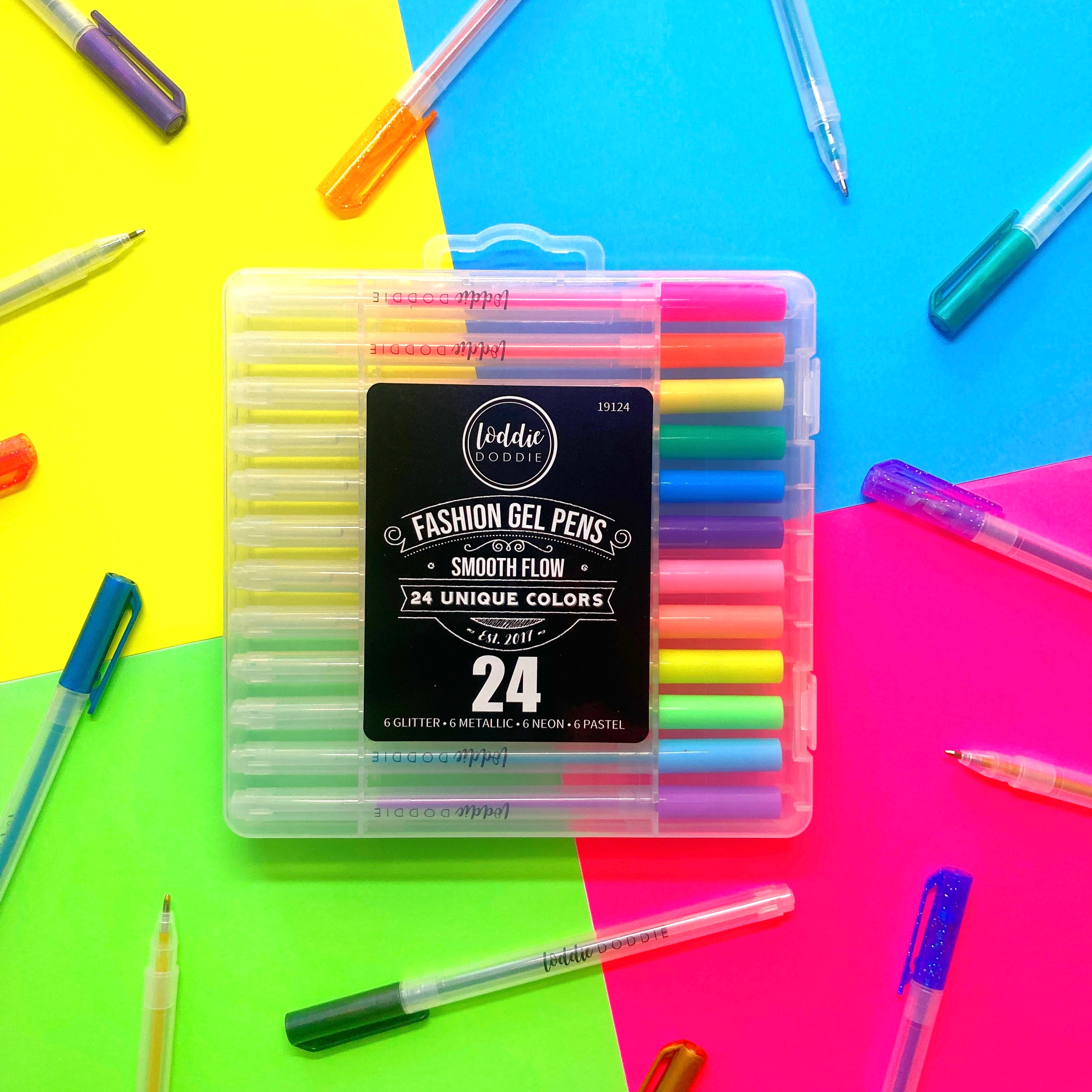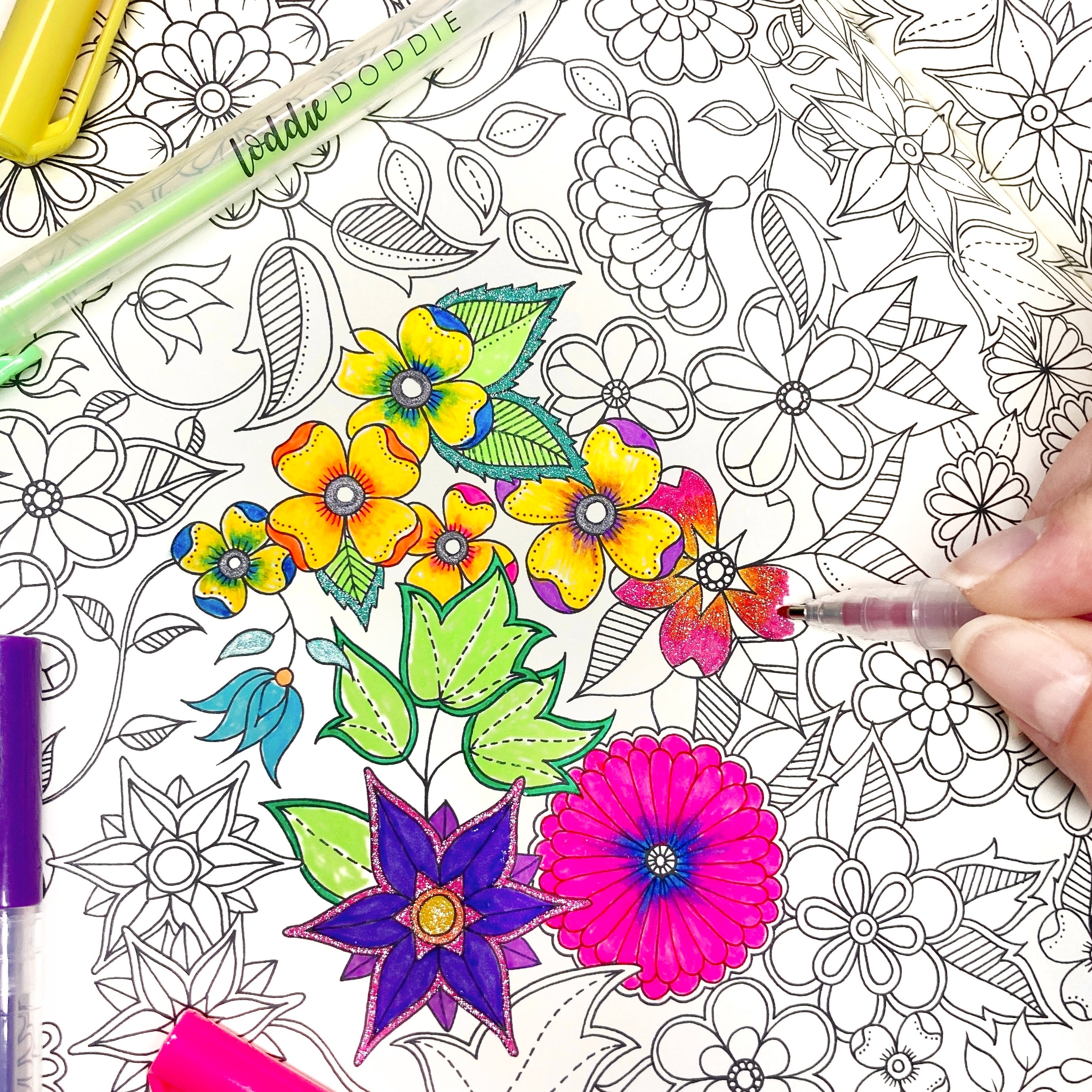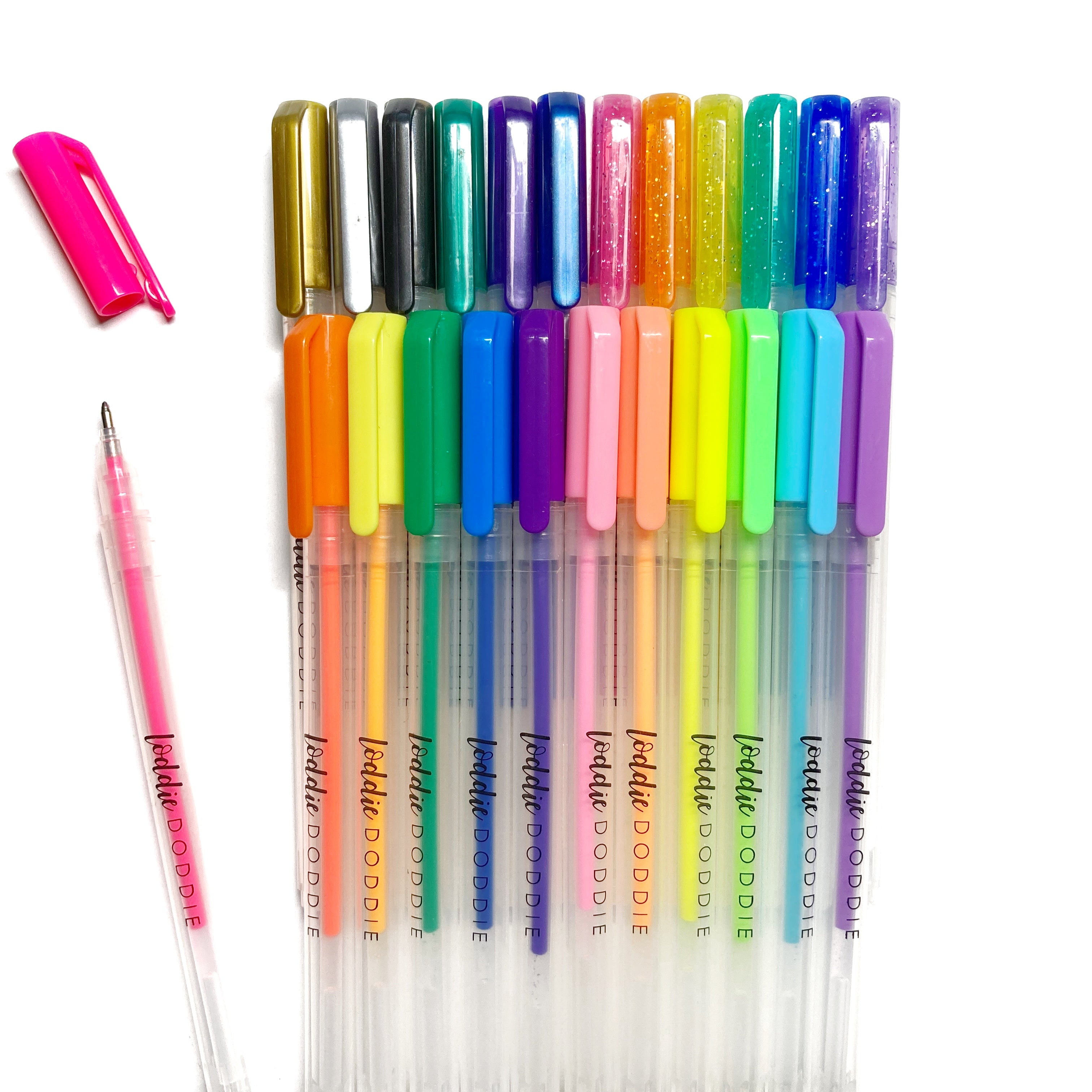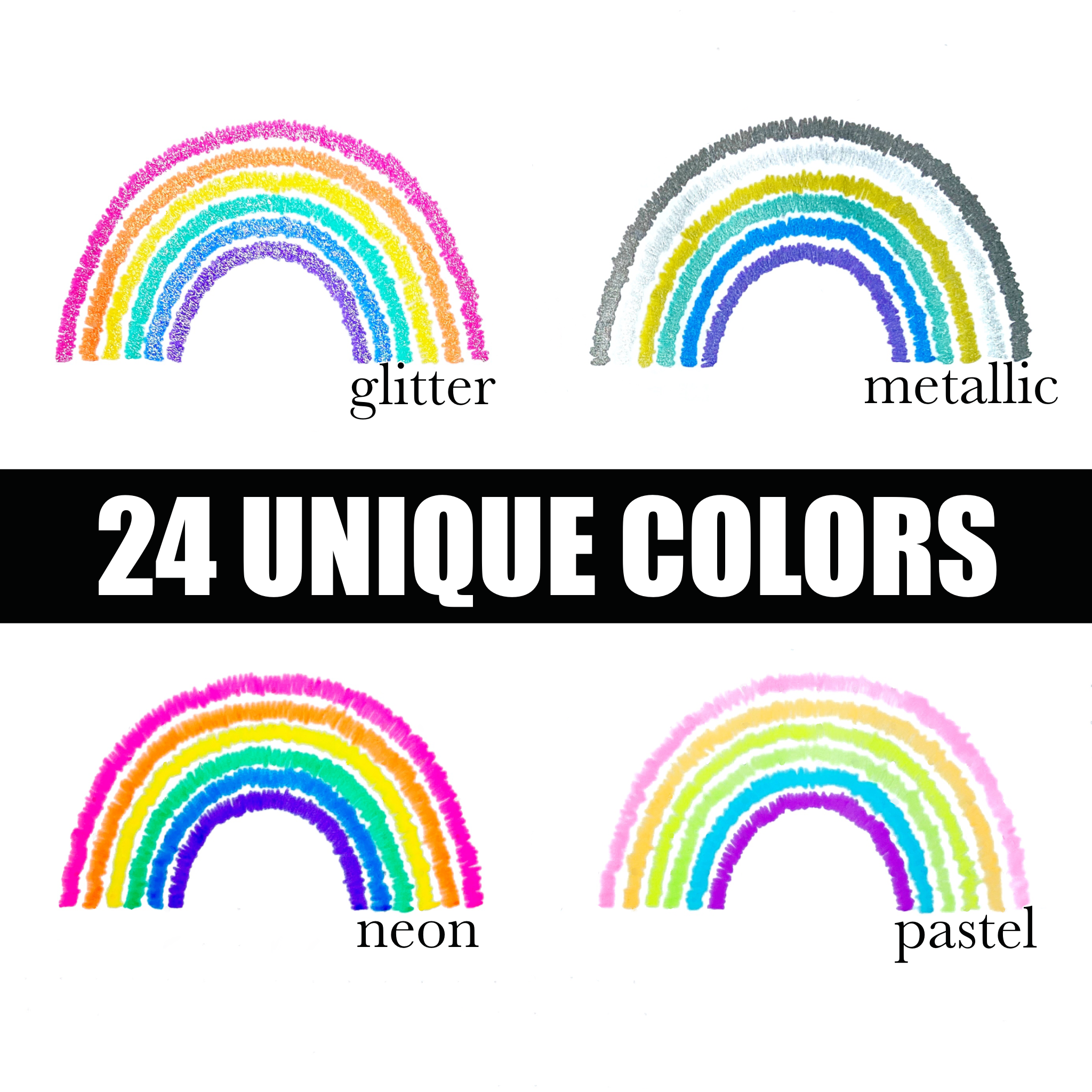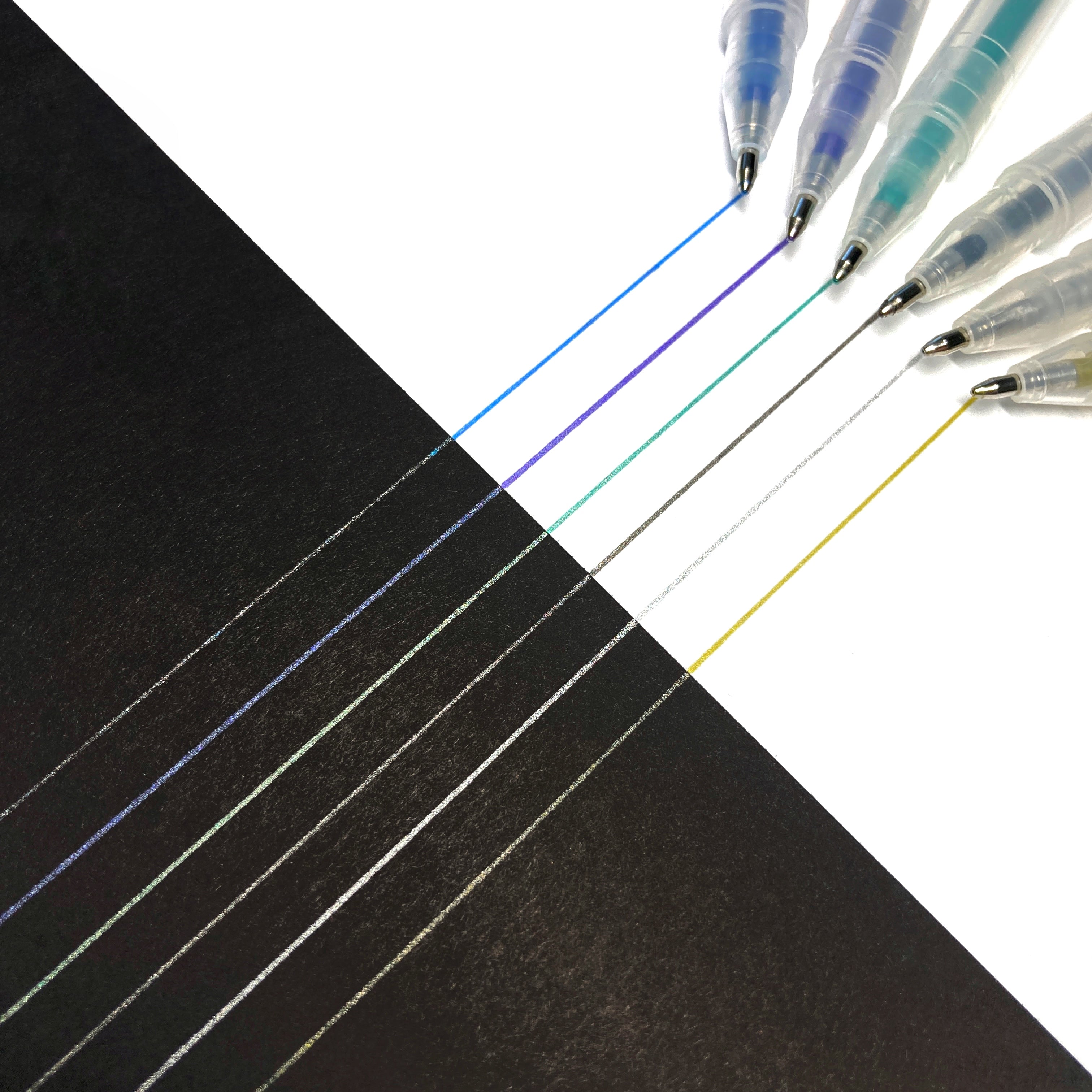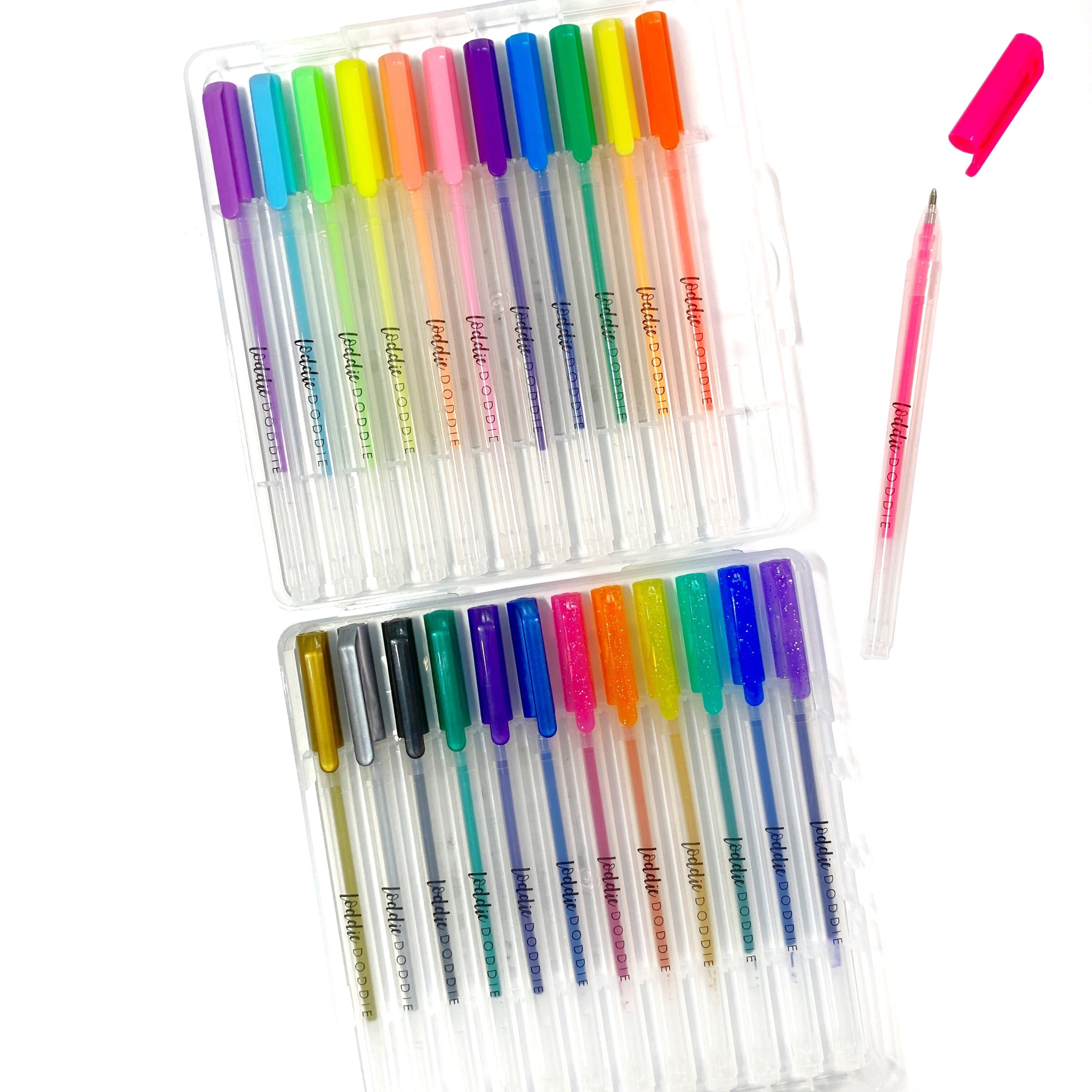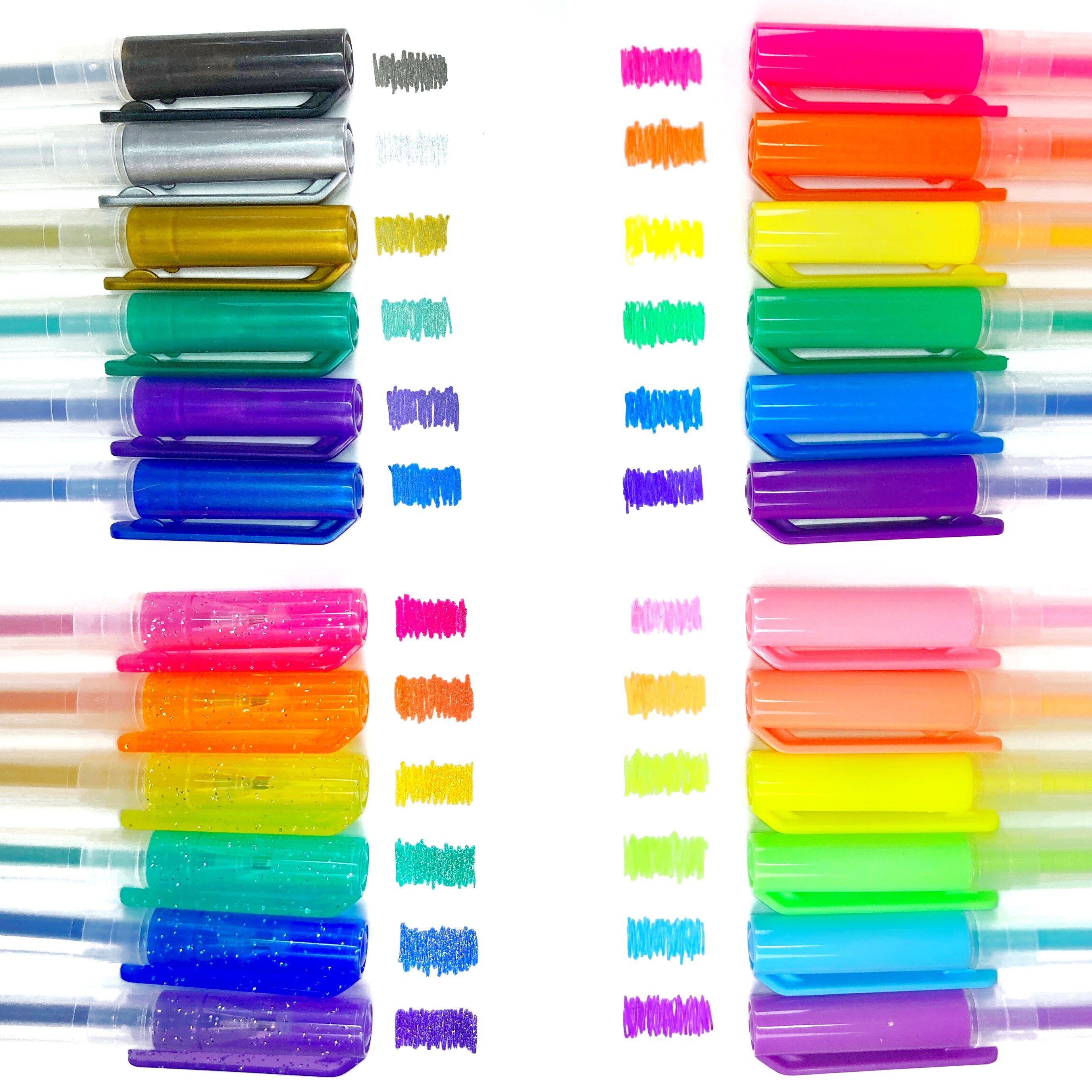 24ct Gel Pens with Plastic Carry Case - Neon, Metallic, Glitter and Pastel
Beautiful Colors
"I love that no 2 colors are the same in this pack. You really get 24 different colors. The colors are so bright and bold on my chalkboard. I love my new Loddie Doddie chalk markers!"
– Matthew S. / Verified Buyer
Regular price
Sale price
$12.99
Unit price
per
Description
TRAVEL CASE OF ASSORTED PENS: Open up the gift-worthy box to reveal the ultimate, variety-packed gel pen set, beautifully organized in sets of 6 Glitter, Metallic, NEON and Pastel Colors. Makes for a perfect gift for that special artist or doodler!

DESIGNED TO INSPIRE CREATIVITY: Specially designed color pallets deliver a dazzling spectrum of colors and effects - glitter, metallic, NEON and pastel – craved by colorists, crafters, card creators, note makers, doodlers and every artist.

SMOOTH FLOW: Enjoy the comfortable feel of the pen as you apply intensely pigmented ink – pure, non-toxic, non-smear, quick drying - flowing smoothly from the medium-point tip to add extra detail or finishing touches.

CREATE UNIQUE DESIGNS: Use the variety of colors and effects to create a unique drawing while expressing your creativity!

PREMIUM QUALITY: Loddie Doddie Gel pens use the finest inks available for an accessible price. We designed our pens to have the smoothest flow with no skipping.
How To Use
Reprehenderit veniam ut ipsum voluptate anim aliqua mollit. Tempor elit dolore eu adipisicing in sint id et duis est culpa nisi consequat.
Step 1 - Push

First time use: Hold the marker vertically and gently push the tip to release pressure.

Step 2 - Shake

Shake the marker in an upright position for a few seconds with the cap on. Remove the cap before use.

Step 3 - Push

Press the top against a surface for a few seconds until the tip fills with ink. Then, start writing! Recap after each use and store at room temperature.

How to Reverse the Marker Tip

Pull tip out of the end of the marker barrel. Turn the tip around and reinsert into the marker barrel.
Creating With Loddie Doddie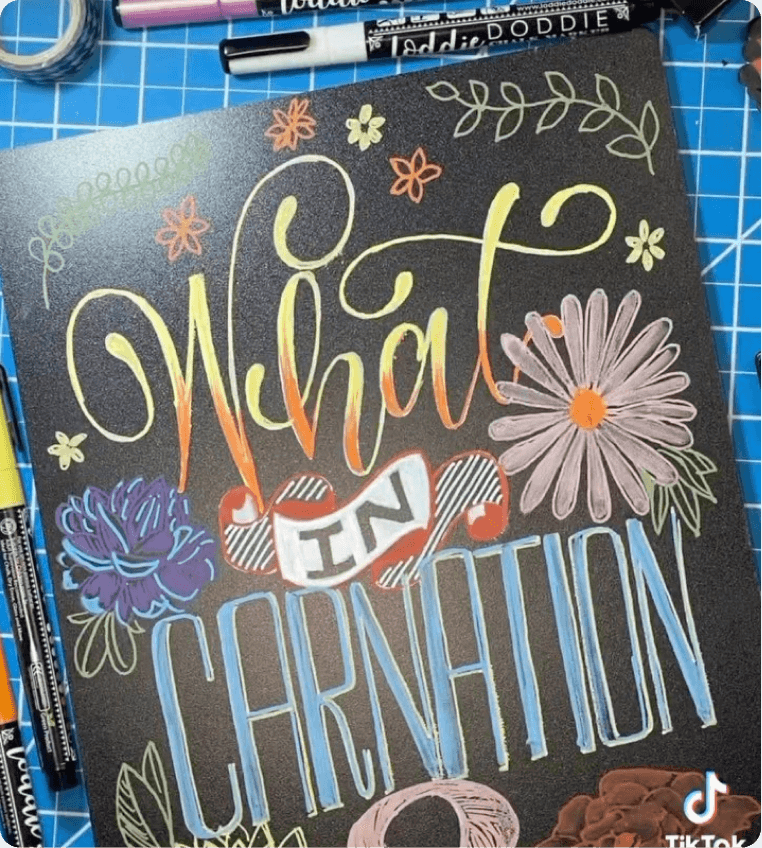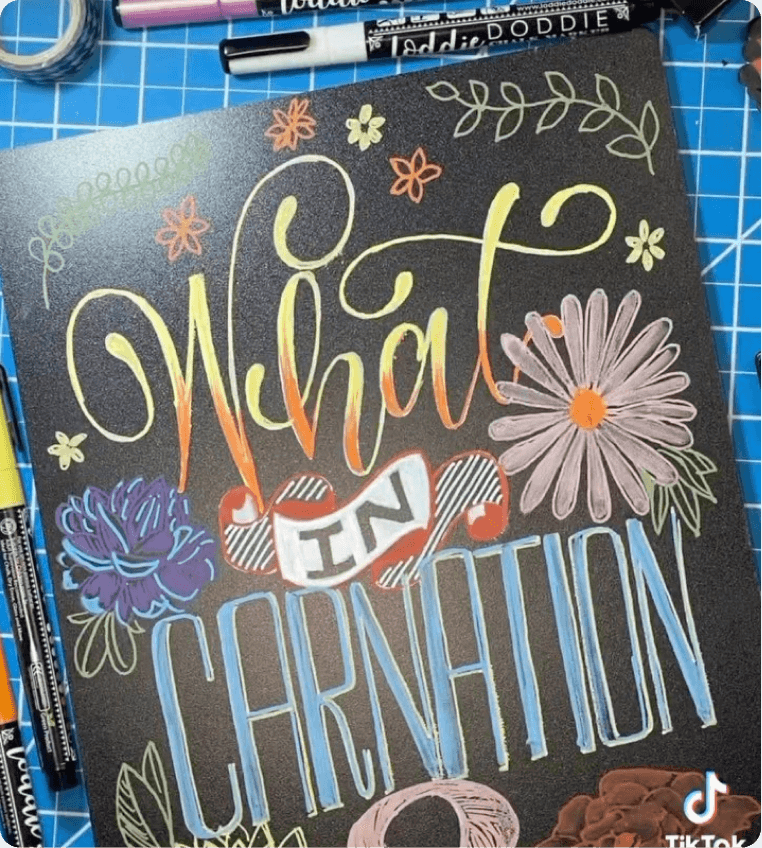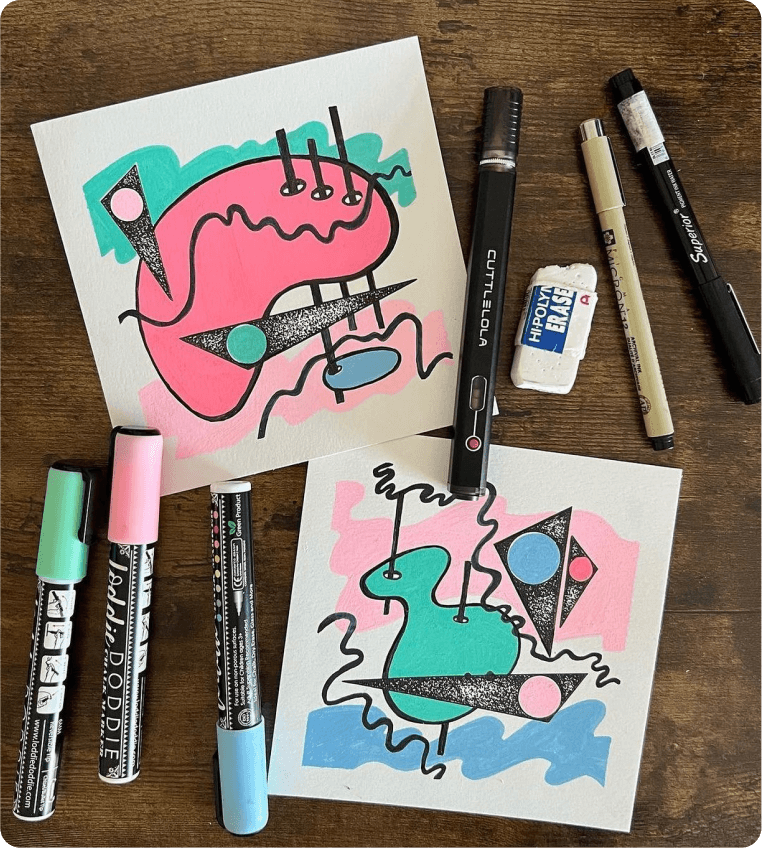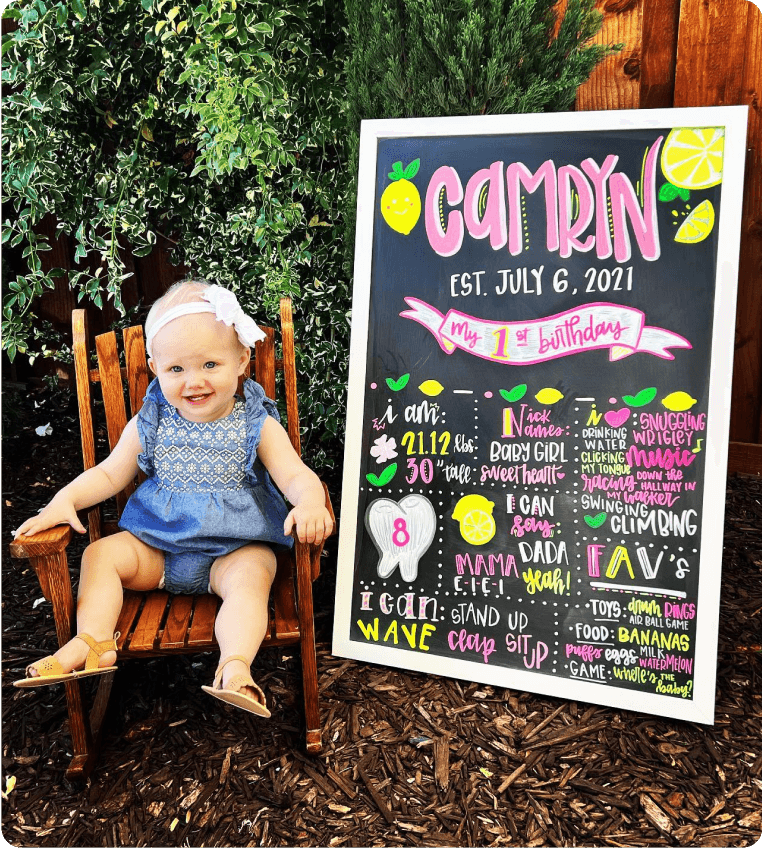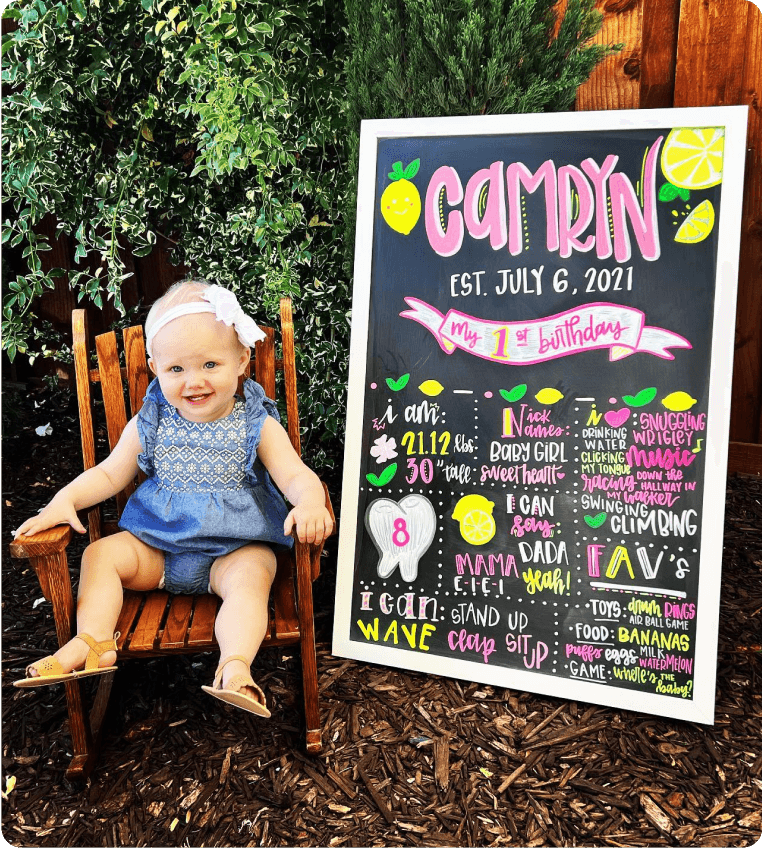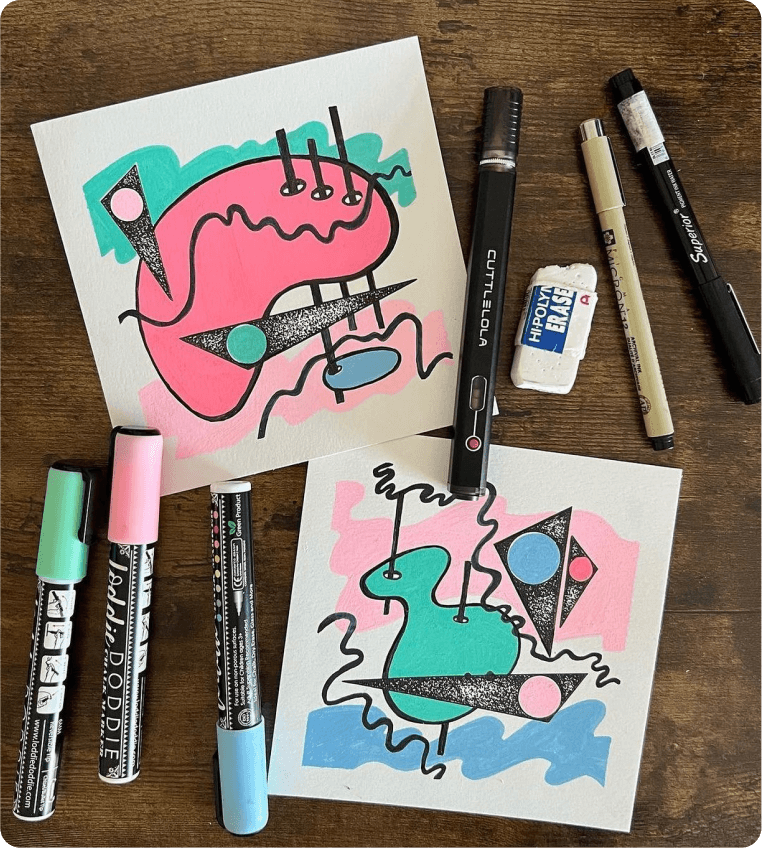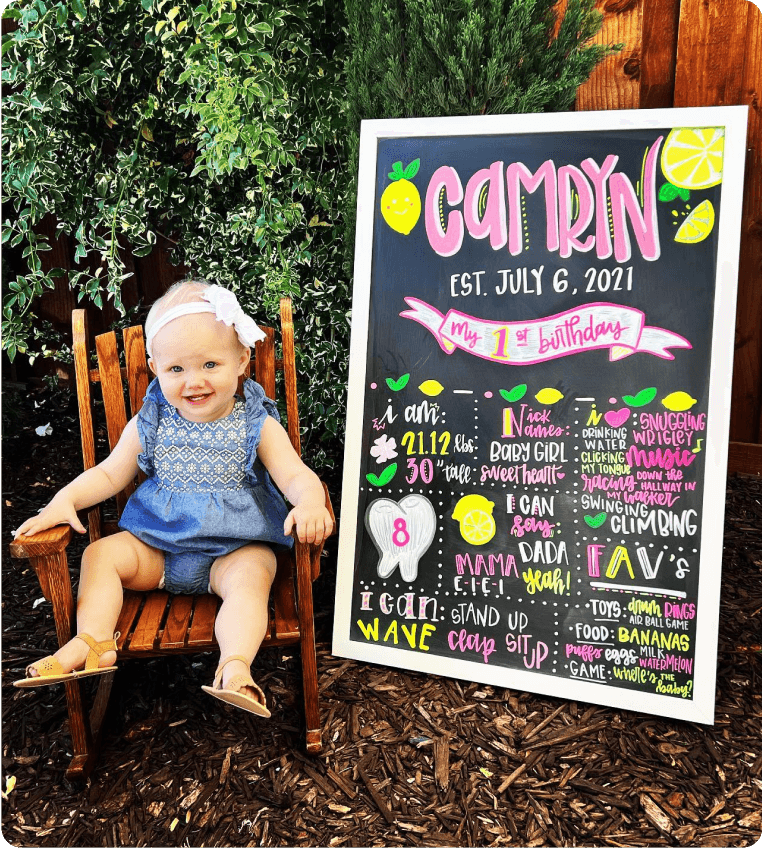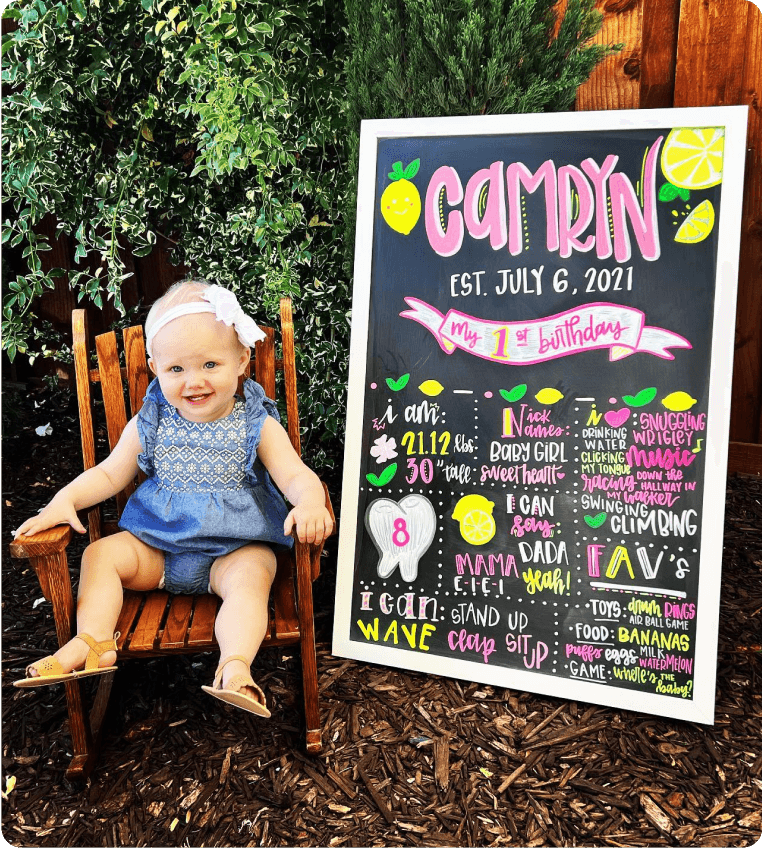 you'll like these

Perfectly Paired Products