18x24 3N1 Magnetic Chalkboard Calendar Combo Kit- White Frame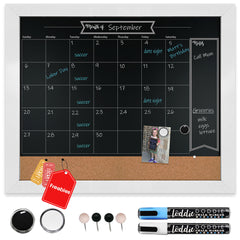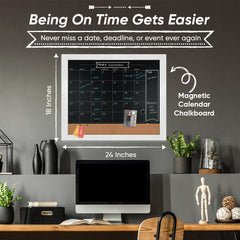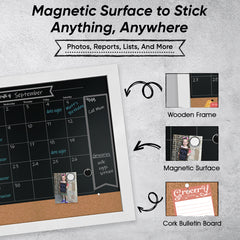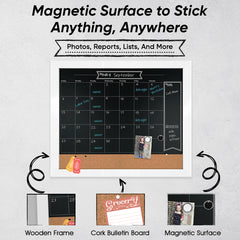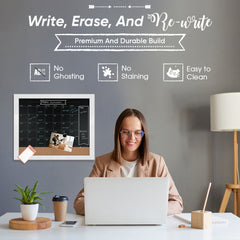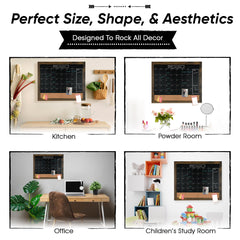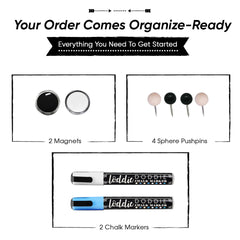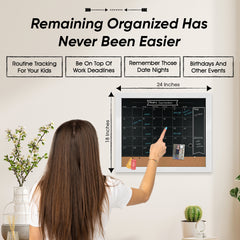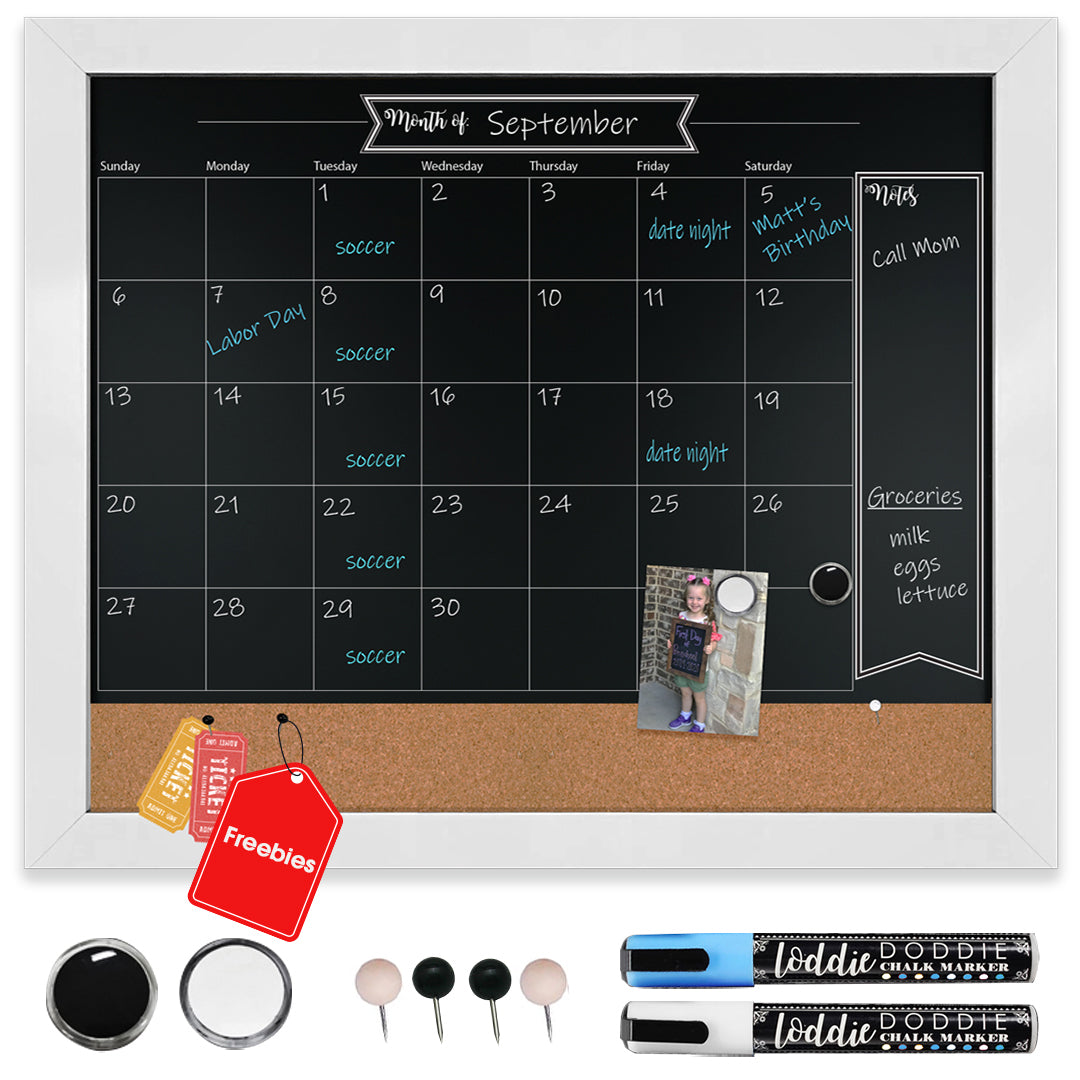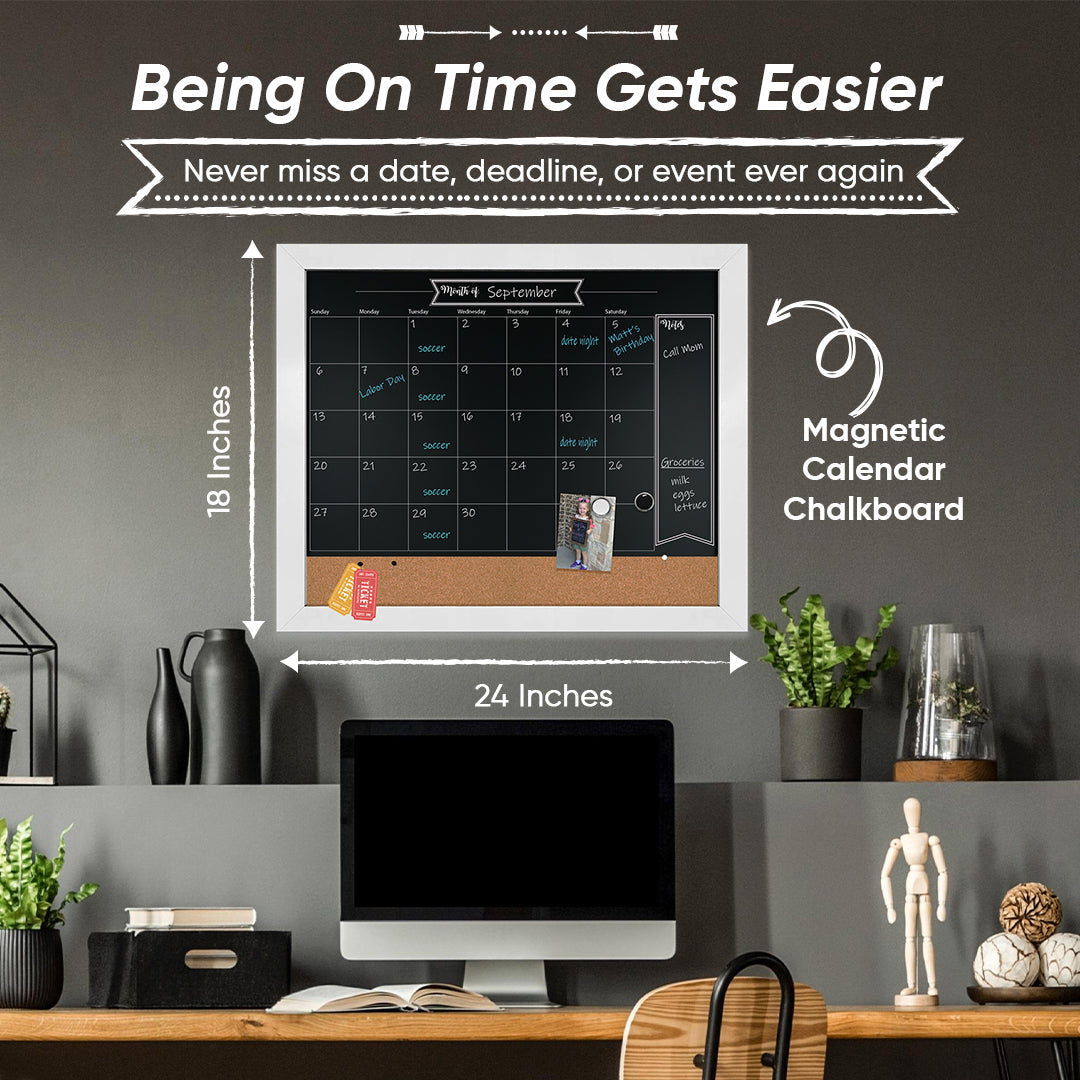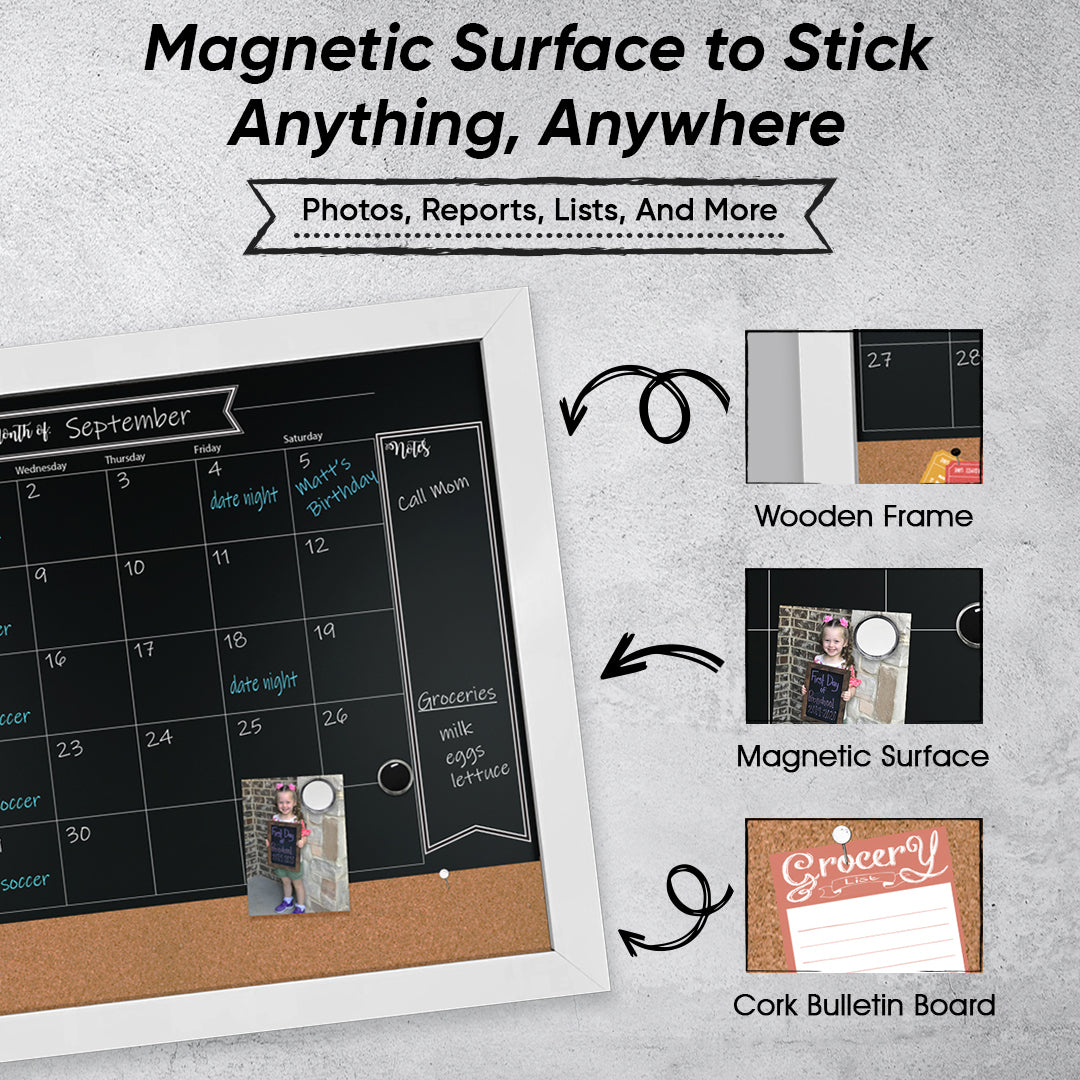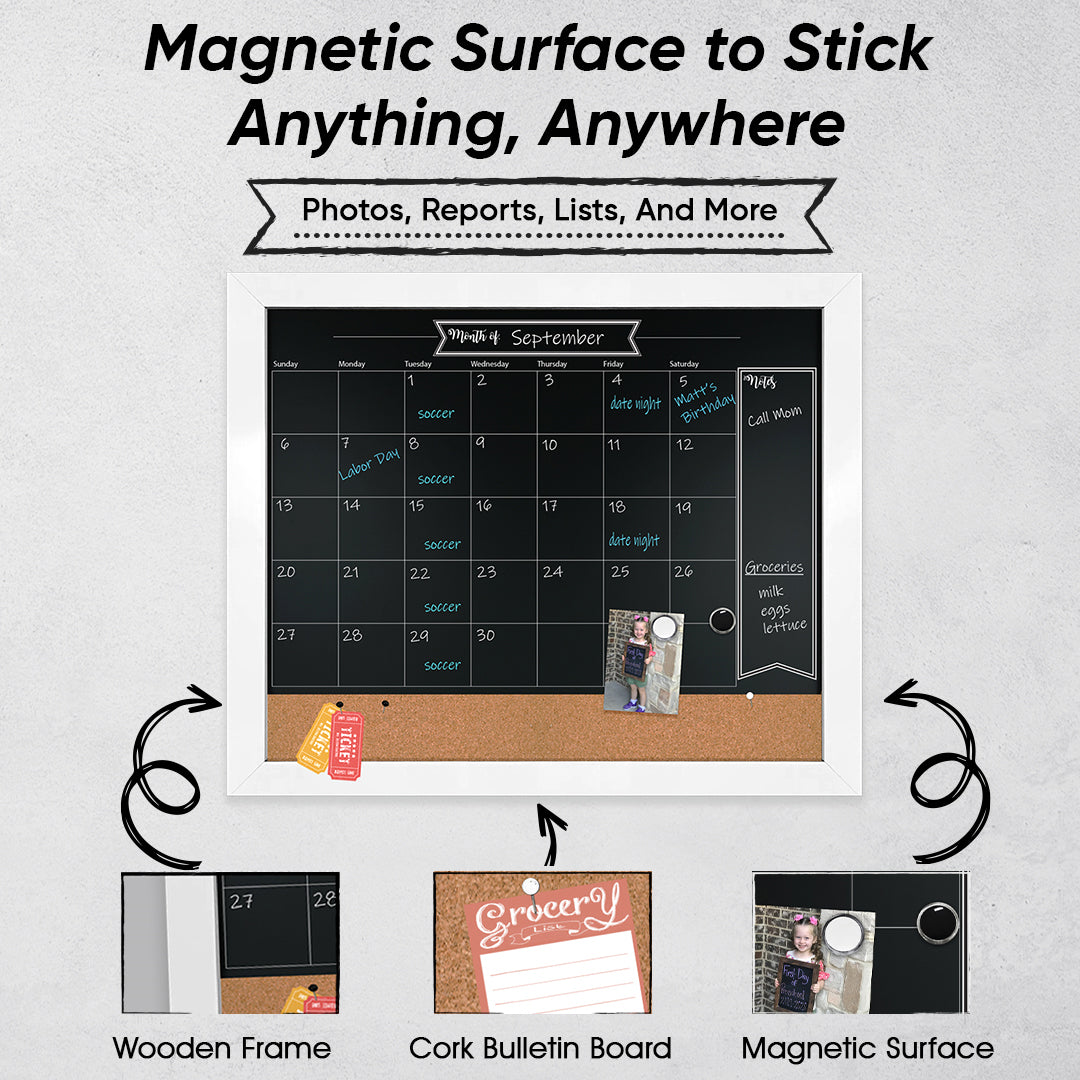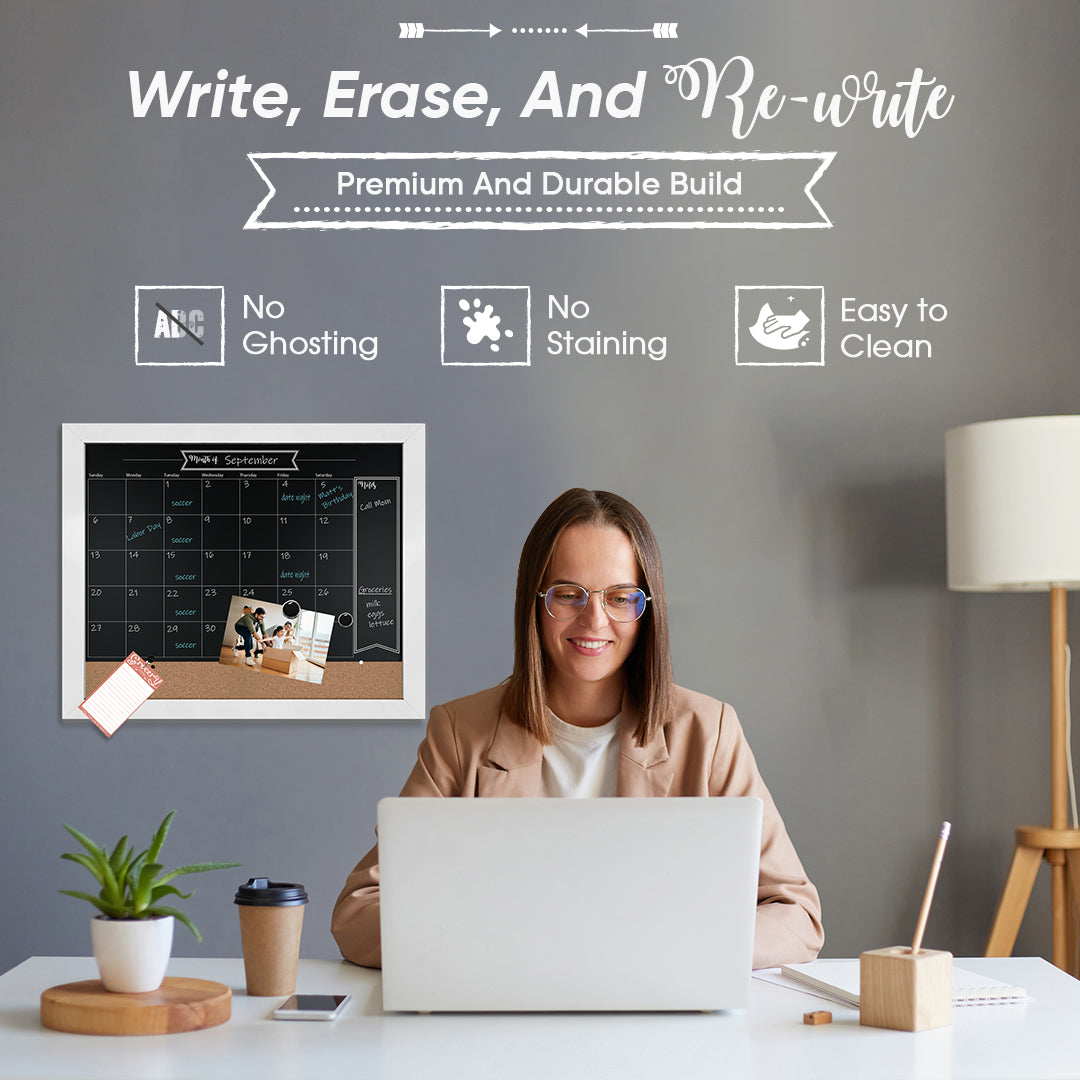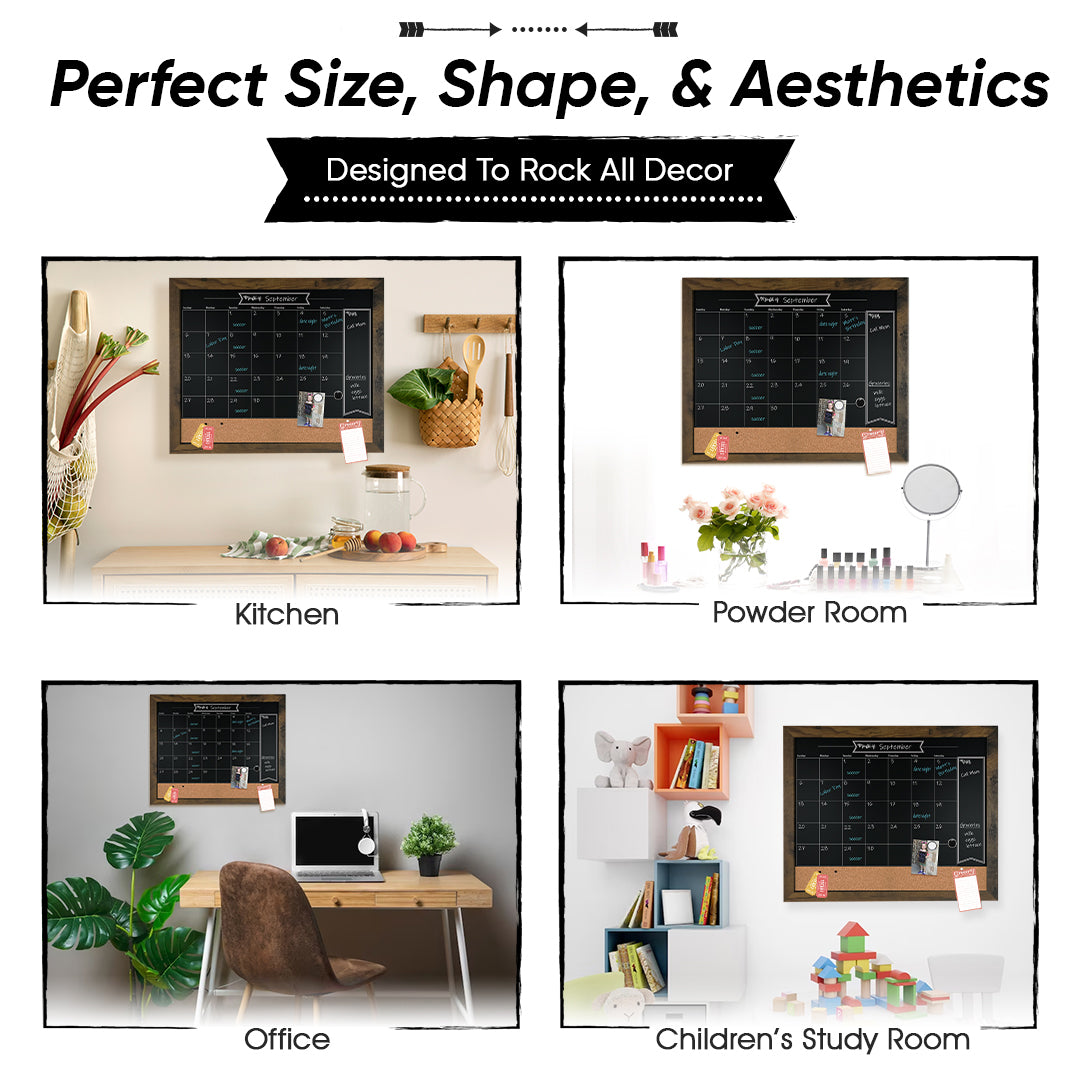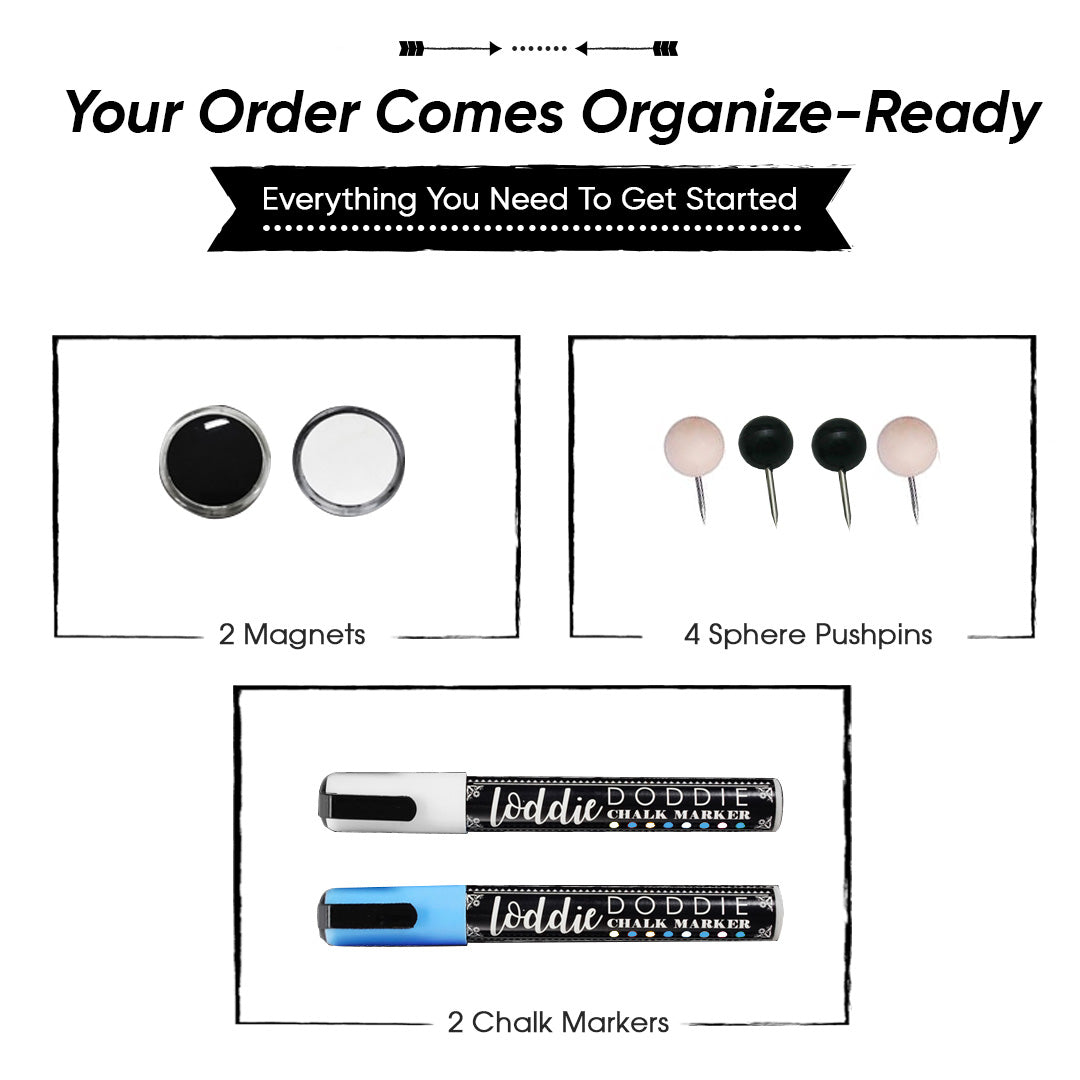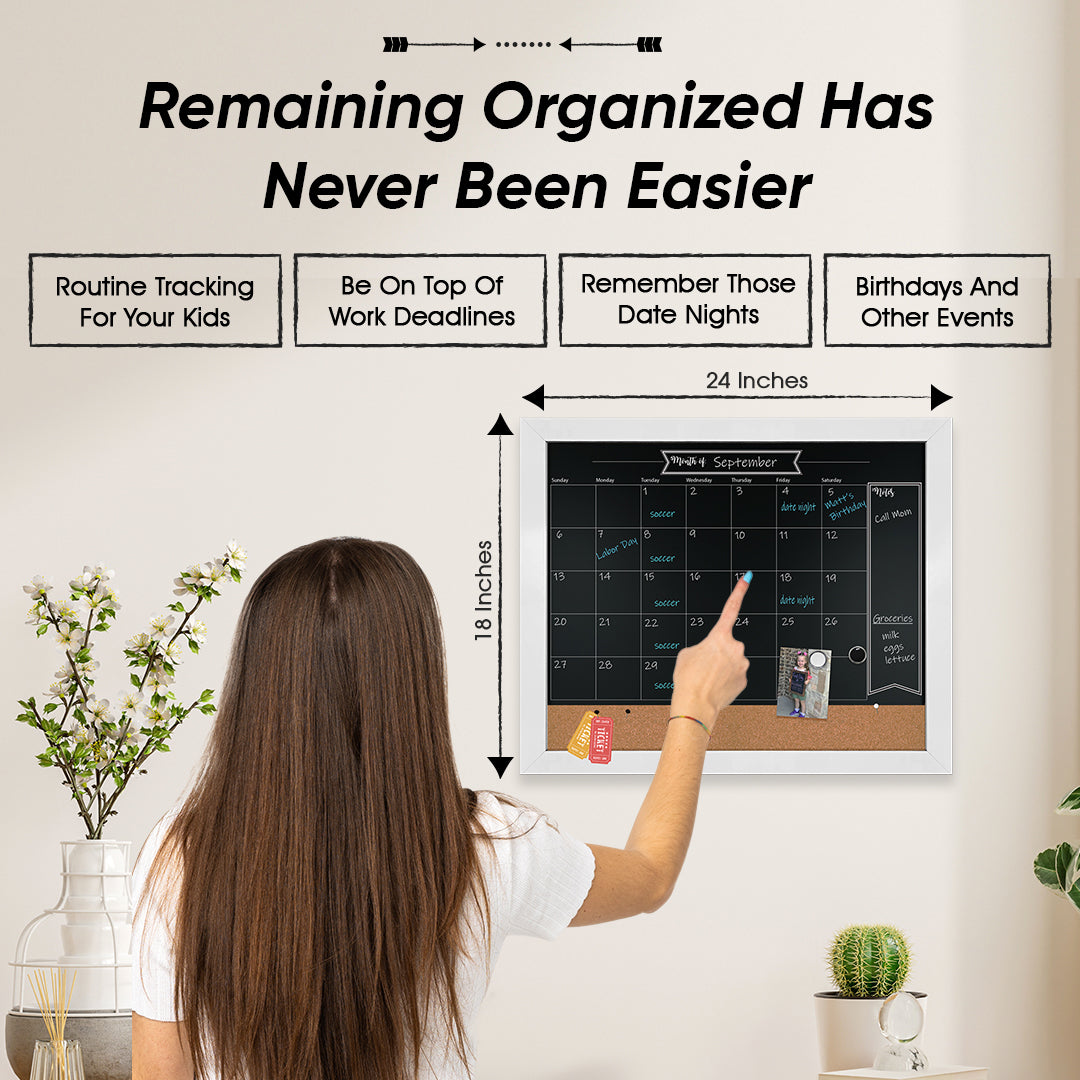 18x24 3N1 Magnetic Chalkboard Calendar Combo Kit- White Frame
Beautiful Colors
"I love that no 2 colors are the same in this pack. You really get 24 different colors. The colors are so bright and bold on my chalkboard. I love my new Loddie Doddie chalk markers!"
– Matthew S. / Verified Buyer
Regular price
Sale price
$42.99
Unit price
per
Description
✔️ WRITE, ERASE and RE-WRITE - ZERO FUSS, ZERO STAINS: Create your own monthly calendar with important dates and schedules on your large framed magnetic chalkboard calendar without worrying about stains. Your chalk board will never ghost or stain and it will erase every time.

✔️ PREMIUM MAGNETIC SURFACE FOR NOTES, GROCERY LIST & PHOTOS: Use the included magnets to hang your family's photos, grocery lists, meal plans, notes, romantic messages, bills, or anything else you want on the magnetic surface.

✔️ CORK BULLETIN BOARD PERFECT FOR POSTING NOTES: Use the included fashion sphere pushpins to post notes, coupons, pictures and more! The cork bulletin bar adds a new function to your monthly calendar!

✔️ HANG YOUR MAGNETIC CHALKBOARD ANYWHERE IN SECONDS: Our 18" x 24" framed magnetic chalkboard calendar can be easily hung using the included hanging hardware. No special handyman skills needed to hang your rustic frame blackboard calendar.

✔️ TAKE ORGANIZATION IN YOUR HOME, KITCHEN OR OFFICE DECOR TO THE NEXT LEVEL: Upgrade your kitchen decor or add a personal touch to your home office with our rustic chalk magnetic calendar board. The rustic frame and fashion calendar blackboard will match any decor style.
Creating With Loddie Doddie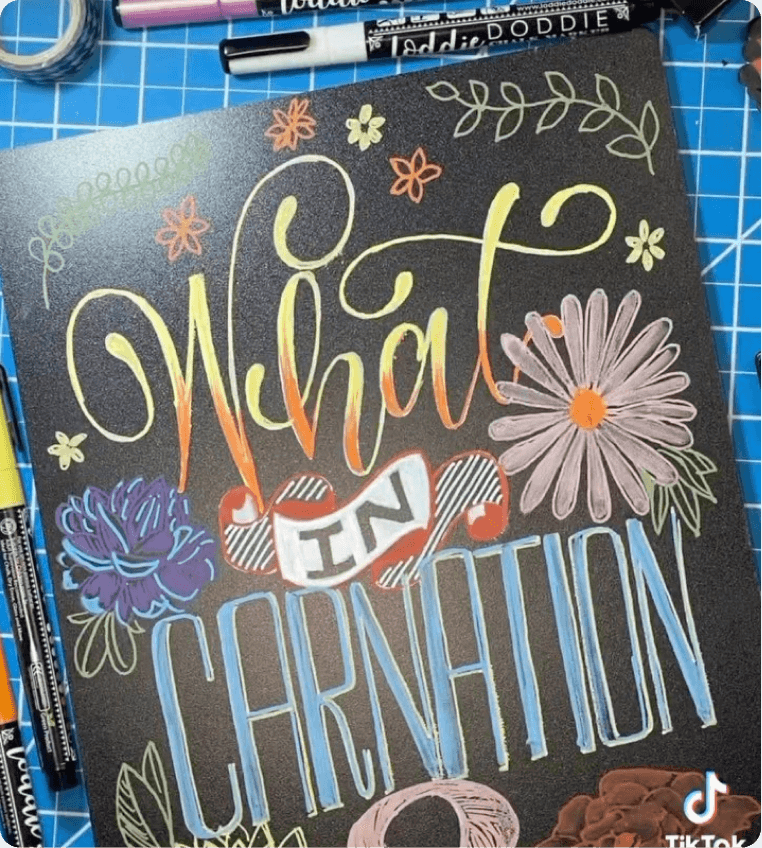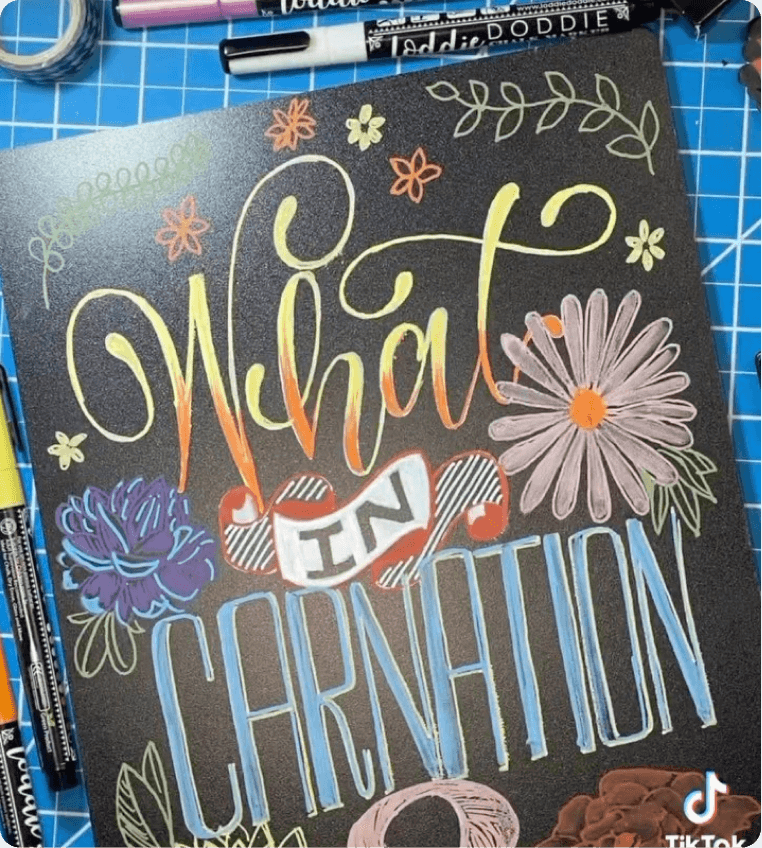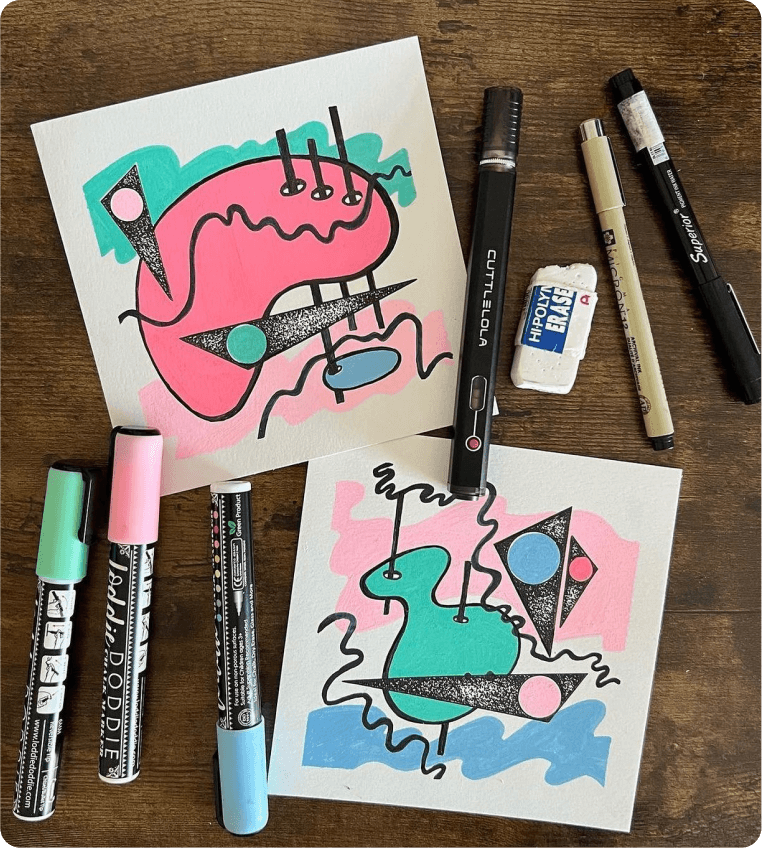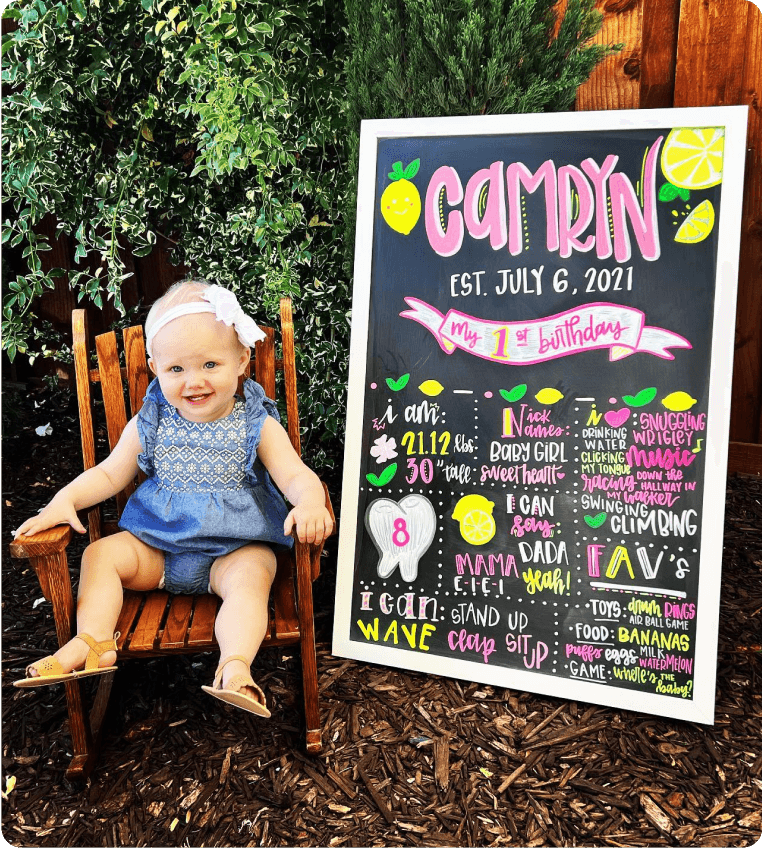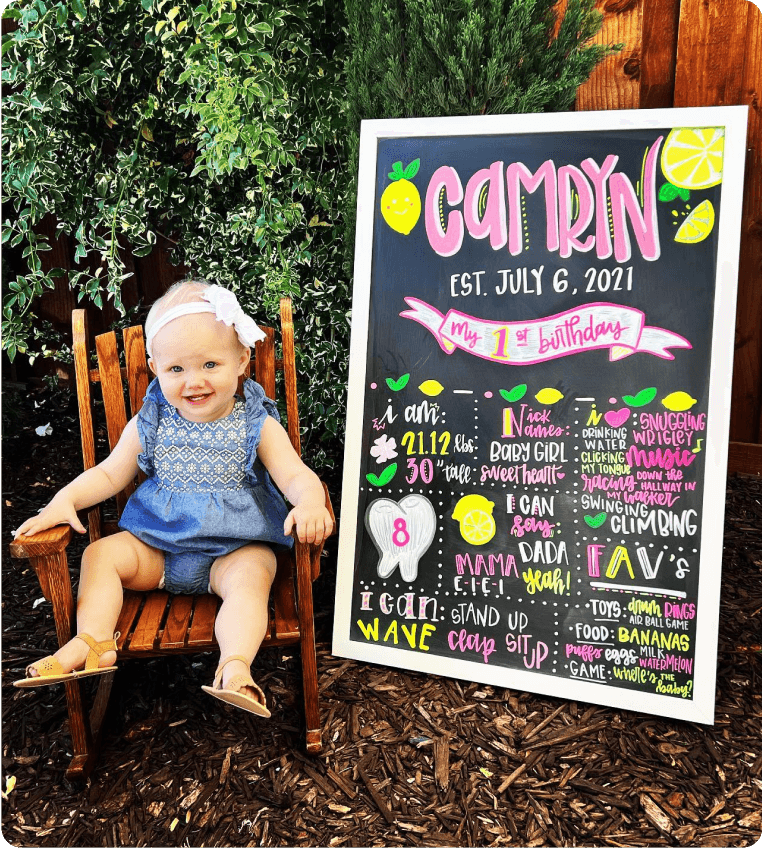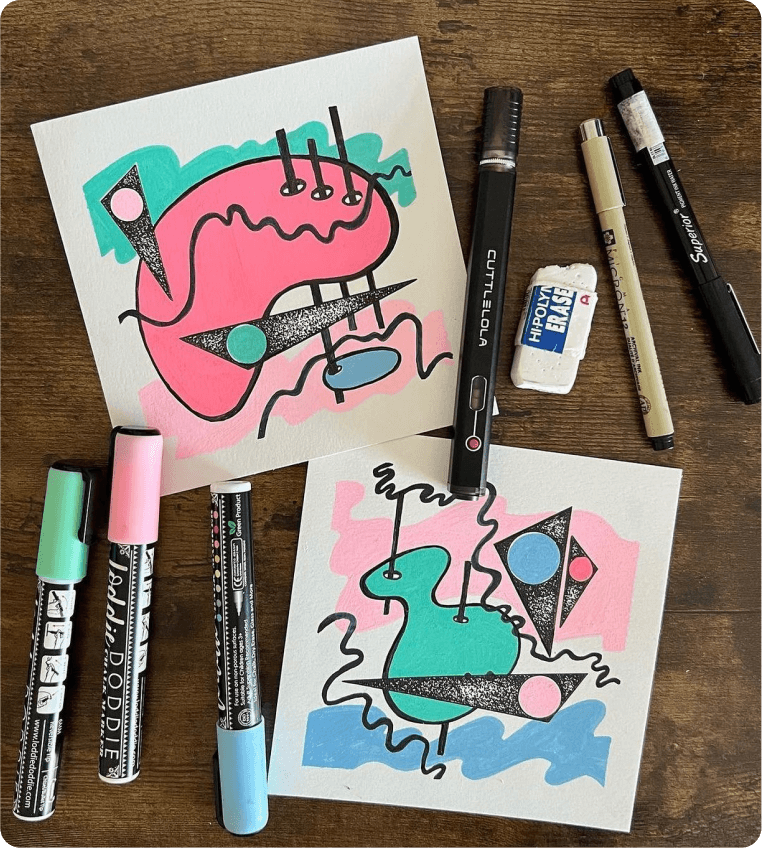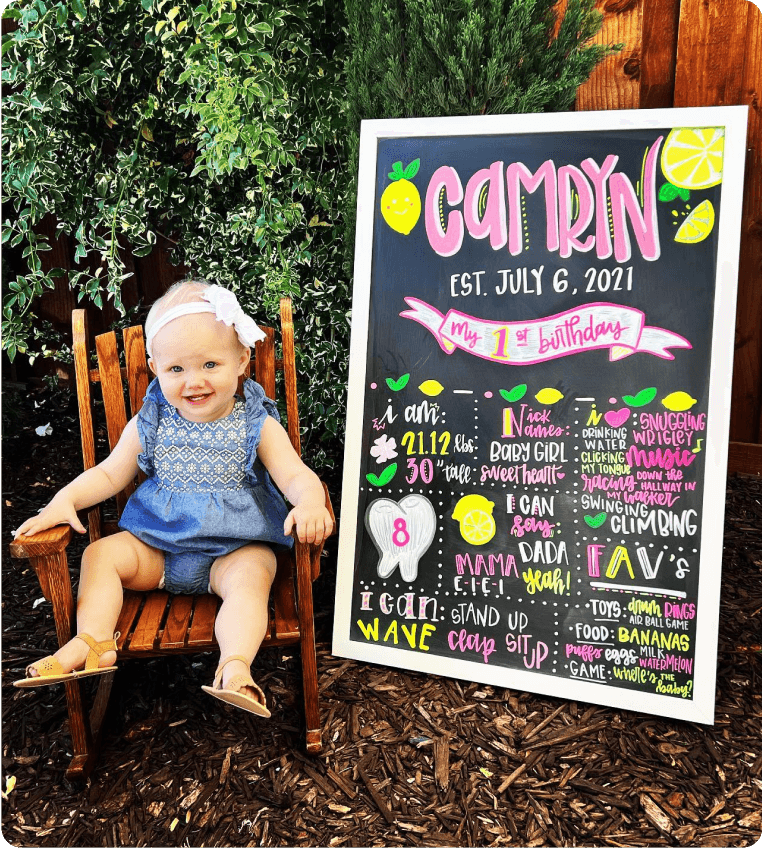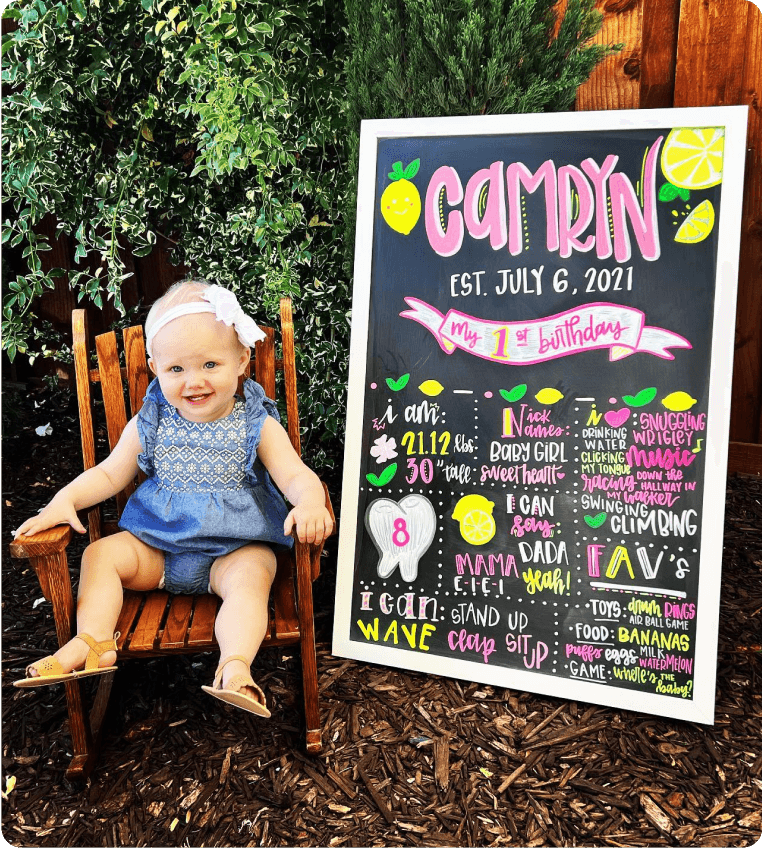 you'll like these

Perfectly Paired Products